| | |
| --- | --- |
| | Battlefield 2042 |
New first person shooter Battlefield 2042 has not yet been released, and the first players have already found a lot of interesting things in it, including a song in Russian, which surprised gamers.
Electronic Arts and DICE continue beta testing of the shooter Battlefield 2042, reports Gamebomb.ru. This time, access was opened to a much larger number of players. Many of them drew attention to the fact that this time music in Russian appeared in the shooter. The shooter developers decided to add various radio stations that can be listened to while in transport. On one of the waves, as it turned out, Russian rap plays. The players were surprised by this decision. They suggested that this was due to the presence of characters from Russia among the available specialists.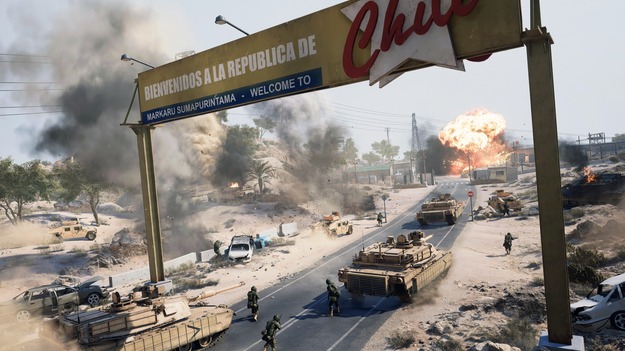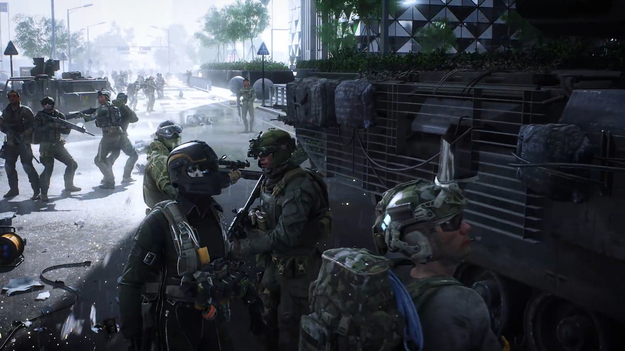 In the shooter Battlefield 2042, players have already found two songs in Russian, Gamebomb.ru reports. Both belong to the rap genre. So far, gamers have not figured out which artists these tracks belong to. At the same time, the Russian-speaking players were divided. Some people think that this is an interesting step, and it will be a lot of fun to ride on huge maps to the accompaniment of Russian music. Other gamers were unhappy with the choice of the genre. They believe that for dynamic skirmishes in the setting of the war of the future, rock would be much better suited. Some players objected to them, as rhythmic rap is also considered a suitable option.
The shooter Battlefield 2042 will be released on November 19, 2023 on PC, PS4, PS5, Xbox One and Xbox Series X | S. However, players can try out the game earlier by participating in various stages of the beta and early access.