| | |
| --- | --- |
| | Steam |
It became known that a new absolute record was set in the popular game service Steam from Valve.
The Steam service over the weekend set a record for the number of players simultaneously online. This is indicated by the data from the SteamData database. The record was set on November 27. On this day, over 27.38 million players were simultaneously online on the Steam service. To be more precise, at the peak moment there were 27,384,959 players in the service. It is noted that the previous Steam record, when more than 26 million gamers were simultaneously in the service, was set in February 2023.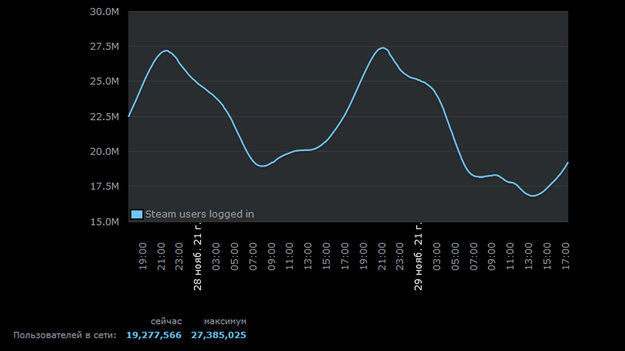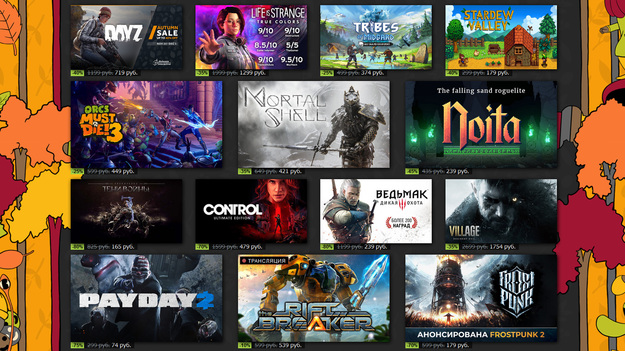 This time, the service managed to increase the online indicator by almost one million. It is possible that this figure was influenced by the Autumn Sale taking place on Steam. It is also worth noting that the service has not yet managed to break the record for the number of concurrent gamers playing. At the time the record was set, there were only 7.8 million gamers in the game, down from the record 8.1 million that were set in March 2023. Nevertheless, it can be noted that the Steam service continues to grow steadily, which means that new records will be set.
At the moment, the Steam service continues to run the "Autumn Sale" promotion, which will last until December 1, 21:00 Moscow time.