I was talking to you in June about what car I can buy for 14,000 euros. Nine. I'm back with an update and I want to talk about the new acquisition.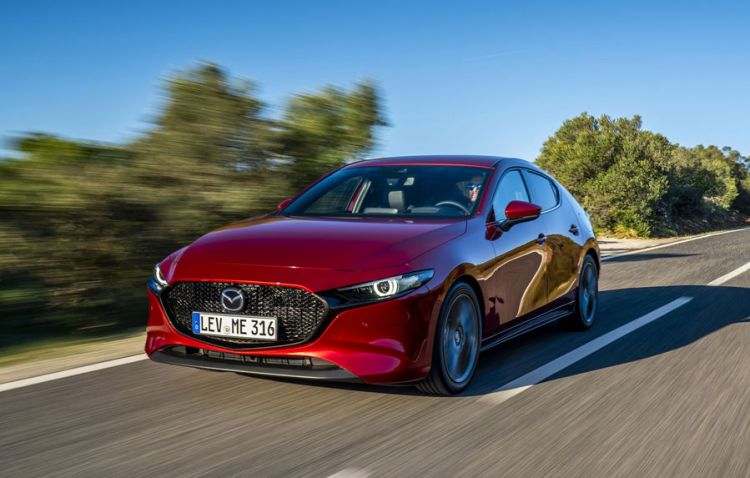 The car is not for me but for my parents. After a not very pleasant history in which the family cars were Trabant, Dacia 1300 Break, Dacia Solenza (that without tachometer, without power steering, without ABS, without airbags) and a Corsa C from 2004, an important change is happening. My father will drive a Mazda 3 with a 2.0 G122 aspirated petrol engine.
Yes, the budget was no more than 14,000, it increased. Obviously, the demands have increased and I looked for more models. We went from looking for Fiat Typo, Toyota Yaris or Hyundai Elantra to compact models like Corolla, Mazda 3, Kia Ceed or Suzuki Vitara. I say I SEARCHED because I chose their car.
After a lot of documentation, we liked the Mazda 3 the most and it seemed to me the most interesting car. It also mattered that my father wanted a Japanese woman, so the final was between Toyota, Mazda and Suzuki.
I went with my parents to see Mazda 3 for the first time. We did a test drive, we really liked it. The interior looks great, premium I could say. The seats are very comfortable, you have enough space in it and everything gives you the impression of a car much more expensive than it really is.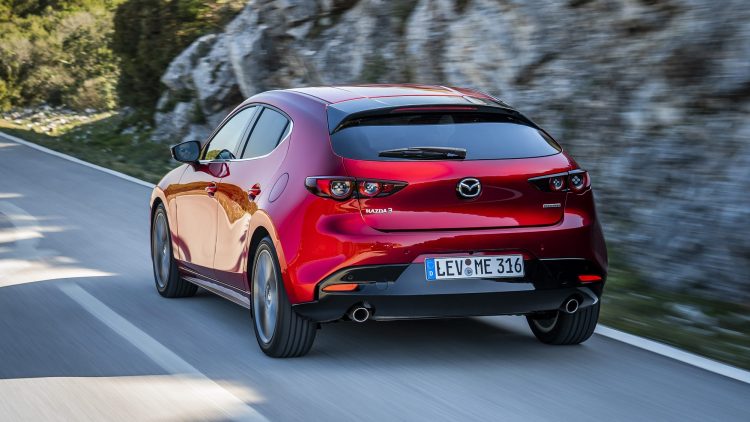 Corolla was a little more expensive by about 2000 euros. It may be more reliable than the Mazda (overall) but the interior left much to be desired. The doors close with a Dacian noise. The plastic inside is much weaker than the one on the Mazda and uglier. I did not understand what happened to Toyota that even the interior of the RAV 4 (the new car taken a week ago by a colleague from the office) is made of very cheap plastic.
Suzuki quickly came out of the final with the Vitara model. Even though it was a bigger car with a respectable ground clearance, we didn't like it. Simply.
Mazda 3 – standard equipment, we did not choose any option because we did not need and anyway the budget did not allow us. He offers enough, even more than my father needs. I chose only one color, Platinum Quartz.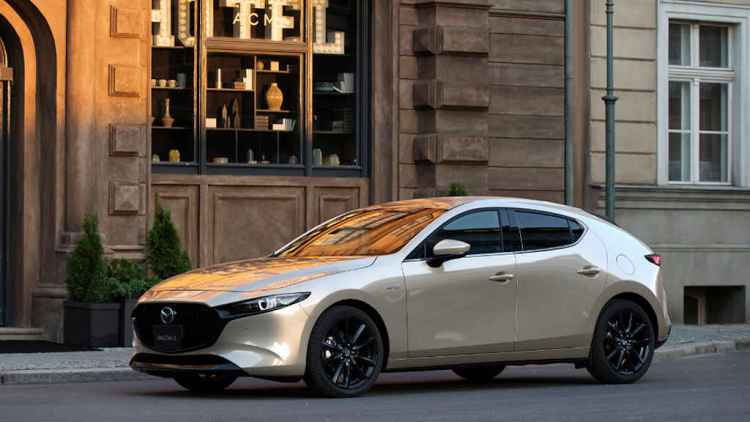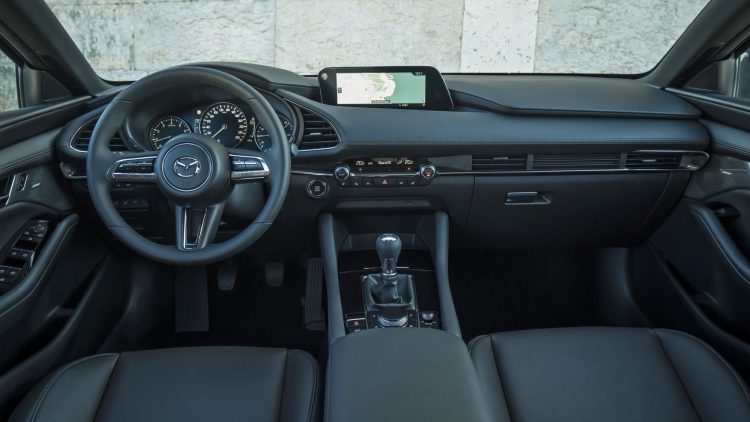 The car offers as standard:
HUD with laser projection
electronic handbrake with auto hold
Full LED headlights with washer (less daylight is halogen, WTF Mazda)
electric mirrors, heated and electrically foldable
8.8 inch multimedia display
AC manual
leather steering wheel and derailleur
central armature
height-adjustable seats including passenger
knee airbags
front, side and front-rear airbags
G-Vectoring Control Plus
Slope departure assistance system
Intelligent braking assistant in the city including pedestrians
Blind spot monitoring system
Band maintenance system
Adaptive autopilot
Intelligent braking system
Intelligent speed assistance system
Long beam automatic control system
Rear parking sensors
8 speakers, Bluetooth, Android Auto and Apple CarPlay
I say there are enough features for a standard level of equipment. And the final price was a little over 18,000 euros, including the scrap program. As for the engine, you already know from the original article that my father did not want a small engine. All his life he had cars with small engines, plus there is no difference in consumption. This 2.0 aspirated petrol has a real consumption (see the tests on Youtube performed by Turatii.ro) between 6 and 7% at 130km / h. If you go at 110-120km / h you already have diesel consumption. In the city it will certainly have a consumption of 9-10%, but Ford with its 1.0 EcoBoost engine has 12% in the city. I know he has a friend.
The car is made in Japan and has a delivery time of 7 months. It is expected in June, but the problem is that I do not think it will arrive then. I talked to several dealers and people who ordered their cars during this period, and the waiting period is 9 months.
I hope that the car will arrive by autumn and I will come back then with a review. I'll wait until then. I'm just as impatient as my dad. I know how much he wants it and I can't wait to have it in front of the gate. In the meantime, I'm driving the Megane diesel.