Recently, the open world for racing has become the same inalienable advantage that RPGs, adventures and games of another genre boast of – only you will have to study it not on your own two feet, but on all fours.
Obviously, on mobile platforms, worlds of such a scale as, for example, in The Crew, you will not see, it is commonplace due to performance limitations, but the similarity of this (or rather spacious locations) pocket computers are still capable of giving out, which is proved by our selection best open world racing game on Android.
Off the road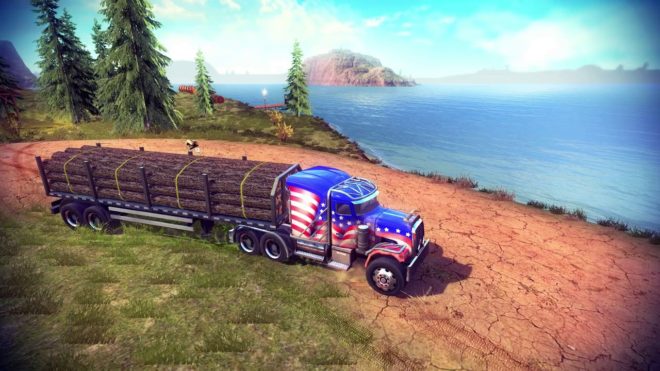 Off The Road will open up a world of off-road and dirt before you – you have to travel around steep hills and sandy islands, as well as try to overcome difficult places such as swamps. One of the main challenges in the game resembles the gameplay of MudRunner, where you sit in a powerful truck and try to pull out a stuck car. Realistic rope physics, damage model, imitation of water ripples, buoyancy and other similar mechanics are included.
In addition, Off The Road offers to sit at the helm of an airplane, in the cabin of a train and behind the wheel of other equipment and explore spacious islands, complete transport tasks and even build houses from materials found in the open world.
Download
Carx highway racing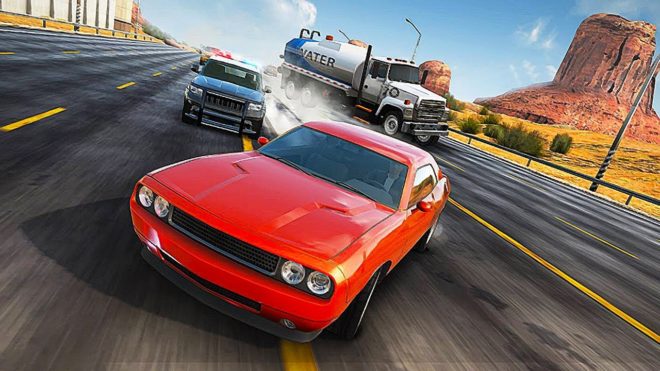 And this race will send you to the picturesque places of Australia, France, Texas and even Russia and will offer you not only to defeat your rivals in competitions, but also to solve the crimes of the syndicate, to bring underground organizations to the surface and engage in other interesting missions that are not typical of the genre. In free mode, you can take a break from this intense gameplay and just drive through picturesque cities.
CarX Highway Racing boasts a wide vehicle fleet, several modes and insanely beautiful picture.
Download
Gear.Club – True Racing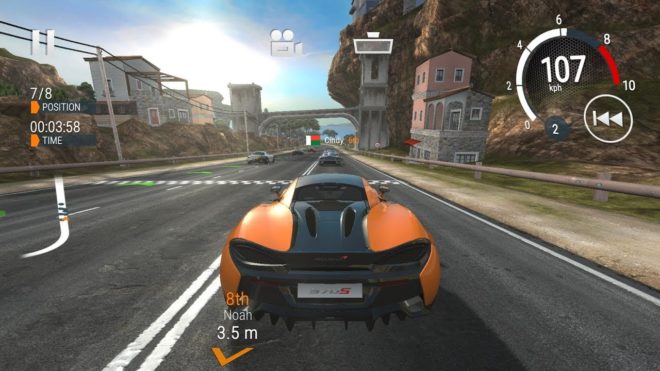 This game is notable for its meticulous attention to tuning – here you will not have a garage, but a whole workshop for dozens of cars, in which you can change any part and even create your own. And then try the "beauty" in the exploration of new territories, where you will find adventures and races with friends in various formats.
Gear.Club – True Racing will also delight you with construction elements (a workshop is being built here in the same way as locks in strategies) and an excellent picture for mobile platforms.
Download
Ultimate Car Driving: Classics
Ultimate Car Driving: Classics is a realistic driving simulator and offers advanced physics for every vehicle in the game. Here you have to curb classic cars, sports cars and SUVs in a huge open world, representing cities, deserts and other detailed locations.
Download
PAKO – Car Chase Simulator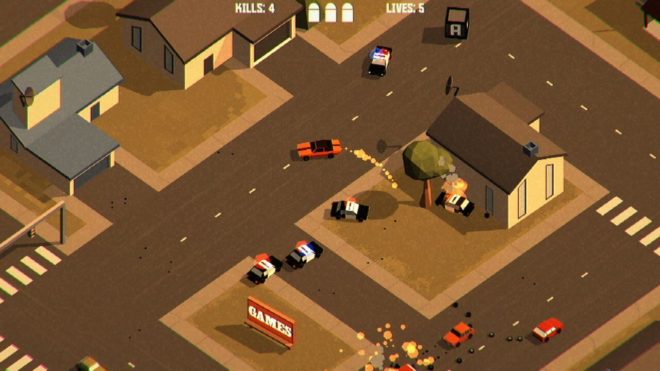 The unusual game PAKO does not have a traditional open world, but this race allows you to fully roam. Its gameplay is based on continuous hunting – on a miniature car you have to get away from cops, tanks, zombies and even meteorites, overcome various obstacles and do everything to survive as long as possible.
The controls are extremely simple, the fleet includes dozens of variants of cars with different controllability, and the cartoonish low-poly graphics have become one of the main features of PAKO.
Download
Demolition derby 2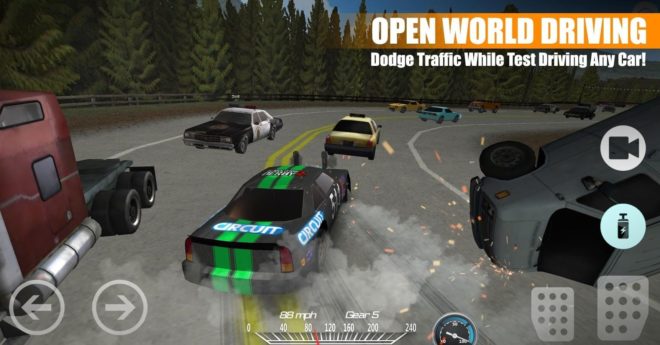 A fun racing game, the main modes of which are car derby and dangerous survival races. Here your goal will be not only to overcome the finish line, but also to destroy your rivals, which will take place on 60 different tracks and arenas. There are over 50 old-school cars to choose from, which can be easily tuned in the garage.
There is a free ride mode in three open worlds, where you can wreak similar chaos, challenge the cops, or just drive along endless roads.
Download
PetrolHead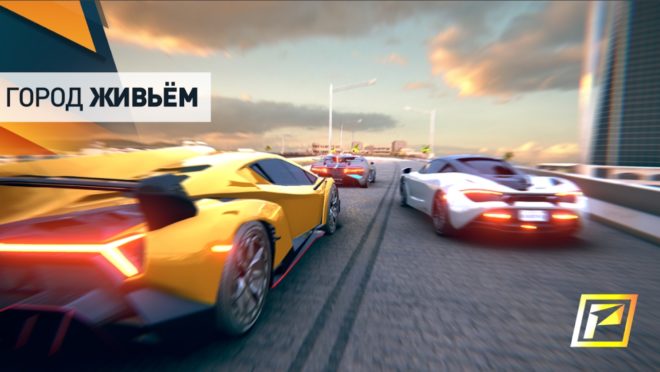 Another great open-world game on Android that offers to build a career as a fearless racer – in big cities he will have to complete side quests, participate in races, overcome challenges and earn currency on all these activities, which will be used to upgrade cars or expand the garage. In addition to freedom of action, PetrolHead will delight you with realistic driving mechanics and a pretty cute picture.
Download
Truck Simulator: Ultimate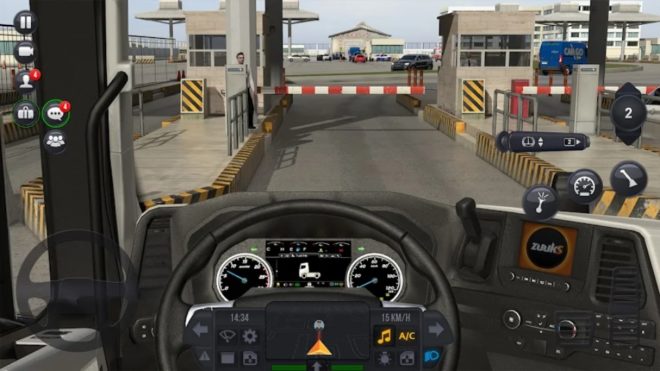 And this game offers to change from a car to a truck and start a cargo transportation business. Ultimate Truck Simulator is one of the first in the mobile sector that combines the mechanics of the simulator and tycoon genres – you have to not only drive a truck yourself and fulfill orders in the open world, but also run your business, open campaigns in different countries, arrange an office, monitor economic indicators, hire employees and devote yourself to other equally interesting things.
Download
Real driving school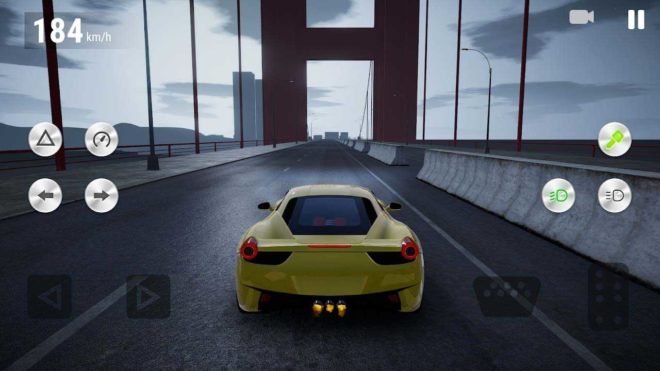 Real Driving School belongs to the category of realistic driving simulators and offers a ride on cute sports cars in compliance with all physical laws. You have to deftly maneuver in traffic jams, participate in multiplayer races and simply explore the open world in free ride mode. With a believable destruction model, the car can be smashed, and you get the most out of the ride when you switch to first-person view.
Download
Ultimate Motorcycle Simulator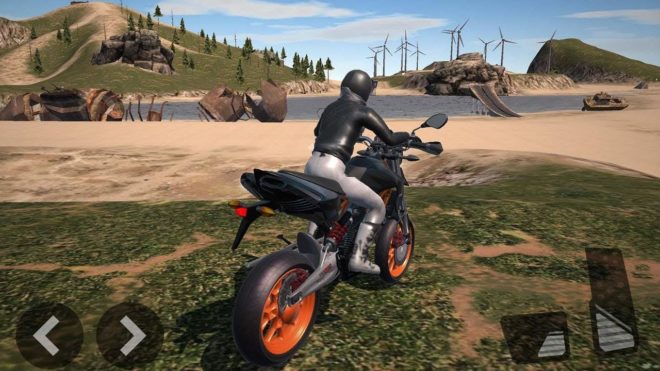 Like Ultimate Car Driving, this game has similar advantages, but you will learn them on a motorcycle. Here you will find realistic controls, customization, nice graphics for Android, as well as an impressive open world, consisting of cities, deserts and other picturesque places.
Download
Crazy Taxi Classic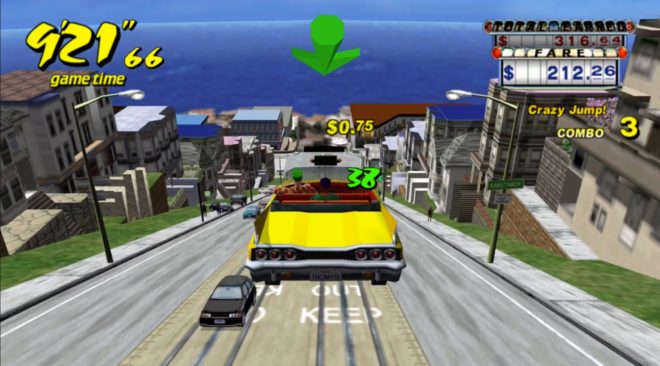 A classic arcade race about a crazy taxi driver who gives his clients an unforgettable 5-star ride. The beloved version with SEGA was specially redesigned for mobile platforms, which will delight both old people and those who do not know about Crazy Taxi.
Here you will find an open modern town in which you have to fulfill orders from customers. It is not necessary to give them a lift, following the traffic rules – you can significantly exceed the speed, fly on trampolines, ride up the steps and perform other crazy stunts, for which the passenger will definitely pay extra. In addition to the main mode, there are even more insane mini-games.
Download
Real Car Parking: Parking Master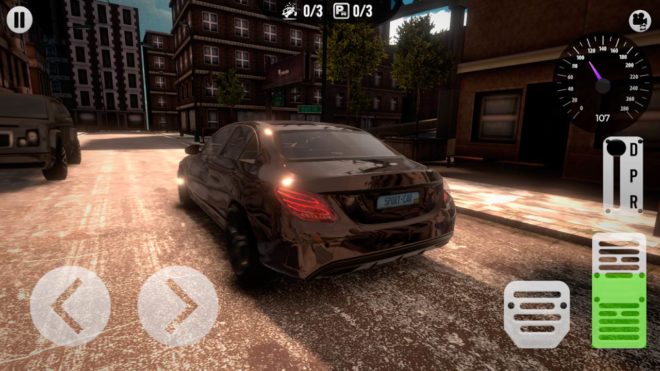 Real Car Parking will give you a realistic driving experience in different areas – parking, drifting, free driving, time trial and so on. The main one is the parking mode, in which you have to show your skills and put the car in the parking lot in various difficult situations, in which you will be helped by various sensors and signs. And if you are already a master at this, then just roll around the big city and enjoy the first-class graphics.
Download
Zombie offroad safari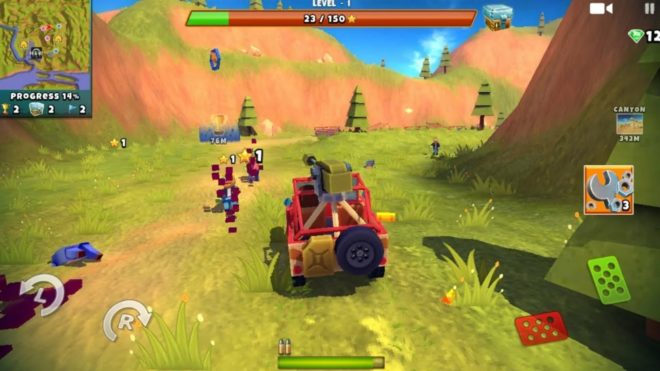 In Zombie Offroad Safari, you will go on a wonderful safari, accompanied by zombies. Armed with a reliable monster truck, you have to explore large locations, look for collectibles and, of course, crush the walking dead and shoot them from various mounted guns. The world is not open here, but the maps turned out to be spacious, and it is interesting to travel on them due to the abundance of secrets.
Download
Forest Roads. Niva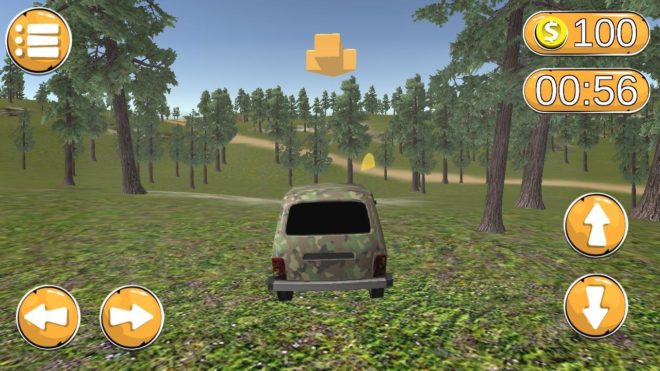 An atmospheric race on Android will put you behind the wheel of a well-known Niva car – on the domestic classics you will overcome difficult forest areas, delivering cargo or competing for a while in the checkpoint mode. The SUV can be further upgraded in the garage, where you will find a set of tuning parts recreated from real prototypes.
Download
CrashMetal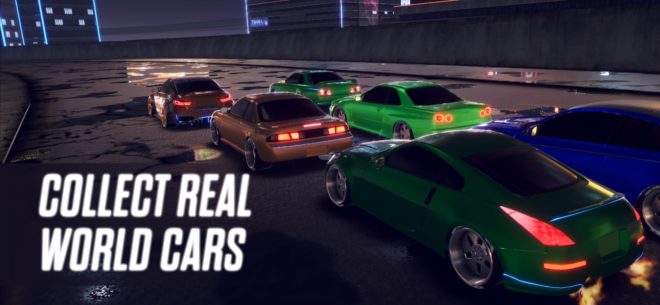 A good racing simulator that offers the features already learned from its neighbors – it is an open world in the form of a bright night city, an abundance of events, deep customization, a wide fleet of modern sports cars and acceptable graphics.
Download
Super car simulator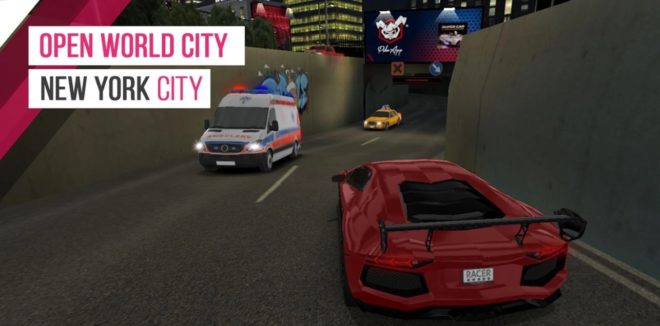 Similar to the previous game, this racing game on Android doesn't have any prominent features, but it does offer a veteran open-world gameplay of New York City. Various activities are waiting for you in it from the parking mode to driving multiplayer time races, and the game will also delight you with a variety of cars (from classics to limousines), good driving physics and, of course, a more or less pleasant picture.
Download
Dude Theft Wars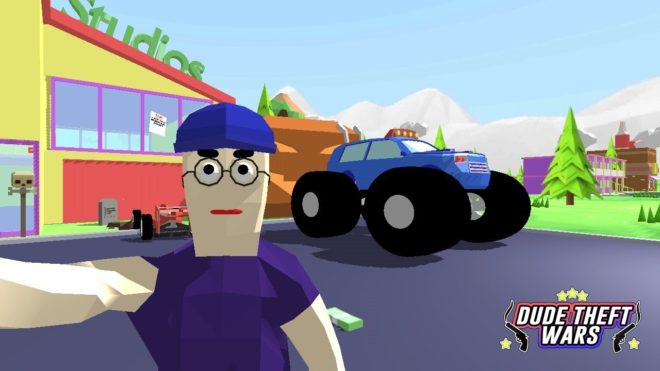 Let's move a little away from our topic and present a couple of open-world action games that are modeled on the famous GTA. In Dude Theft Wars, low-poly cartoon chaos awaits you, in which you can try out not only different types of cars, but also a super-fast office chair, a man's cauldron from Getting Over It, planes and other interesting vehicles. And if you are tired of driving, you can get out of the technology and wreak havoc with a first-person view.
Download
MadOut2 BigCityOnline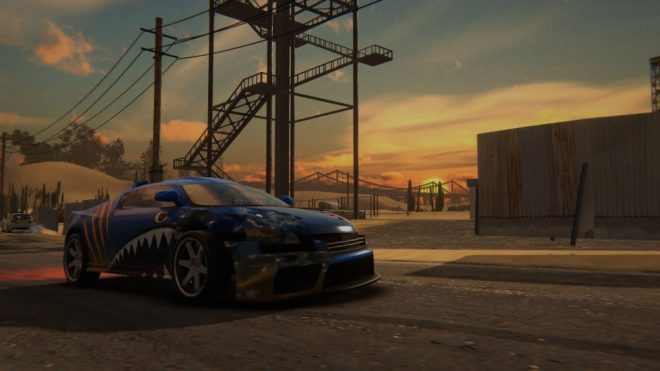 Another open-world action game, but this time with realistic graphics and from our developers. The latter is noticeable right away, because here the car park includes our favorite car industry.
You and hundreds of other players are given a huge city to be torn apart – drive at high speeds, crash cars, tune in the garage and land with a gun if you have a strong desire to punish the offenders or just have fun.
Download