In the new blockbuster Marvel The Eternals, whose plot is directly related to the events of the movie "Avengers Endgame", in the scene after the credits revealed how the Black Knight is connected with Blade.
A Marvel producer revealed how the Black Knight and Blade are connected from the opening scene after the credits of the blockbuster "The Eternals." The first post-credit scene from "The Eternals" leaked online ahead of the film's release and generated a lot of buzz among MCU (Marvel Cinematic Universe) fans. And against this background, the second post-credits scene with Eros, brother of the distraught titan Thanos from Avengers Endgame, went unnoticed, which made it even more unexpected. During a recent interview, Marvel Studios producer Nate Moore hinted that the Ebony Blade and the Day Walker may be more closely related than viewers or even comic book fans would expect. "The Ebony Blade stats are no different from some degree of vampirism and we think this is an interesting feature to play with," said Nate Moore. It is worth recalling that in the opening scene after the credits of The Eternals, Kit Harington, who played the role of Dane Whitman in the film, opens the box with the Ebony Blade. And at that moment, when he wants to touch him, Blade's voice sounds, with the words: "Are you sure about this, Mr. Whitman?"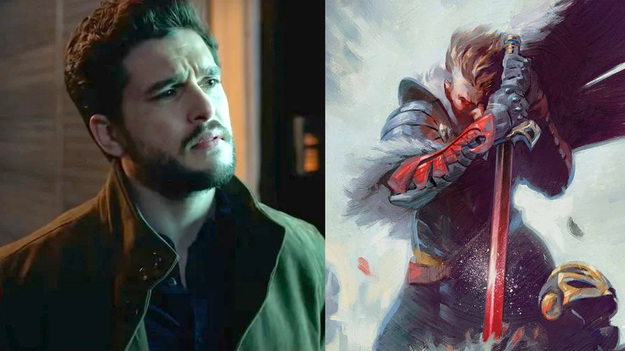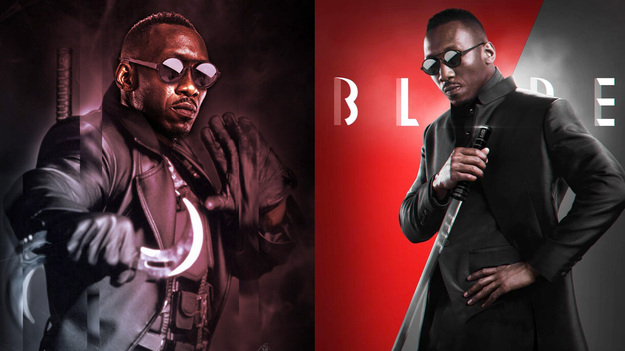 In the comics, the Ebony Blade was forged from a meteorite and has acquired the curse of blood over the centuries. The Black Knights are called to guard the Ebon Blade and control its thirst. However, recent Marvel comics have taken it a step further and have shown that the Ebony Blade actually consumes people's souls as well. Presumably, it turns souls into energy, which gives it the potential to destroy entire worlds. And after Nathan Moore's interview, Marvel may now be announcing Keith Harington for a future Blade reboot. Because it is becoming increasingly likely that Kit Harington is long-term in the MCU and his final transformation into the Black Knight, fans will see in the new vampire blockbuster "Blade". Even before the release of The Eternals, which takes place after Avengers Endgame, fans were confident that Keith Harington's Dane Whitman had a great future in the Marvel Cinematic Universe.
All of this suggests that Marvel doesn't just intend for Blade and the Black Knight to operate in the same circles. Rather, there is some kind of deep and close connection between them, perhaps even a common origin story. Marvel has yet to set an official release date for the vampire blockbuster "Blade", so fans are left wondering when the sequel to the story will come out.