| | |
| --- | --- |
| | Venom 2 |
New footage of the upcoming superhero action movie Venom: Let There Be Carnage has appeared on the web, showing an epic battle of symbiotes.
Sony continues to advertise its new blockbuster "Venom 2: Let There Be Carnage", before the premiere of which there are only a few days left, Gamebomb.ru reports. This time, the filmmakers decided to pay attention to the IMAX version. They have published a new animated poster for this edition of Venom 2. It features both main characters – Venom and Carnage. Both monsters come together in an epic battle. Venom looks stronger and more confident in this battle, since it is he who goes on the attack. At the same time, Carnage seems much larger, since the symbiote has spread a huge number of tentacles around itself. They use some for support, while others wrap the arms of the enemy.
#Venom and #Carnage pic.twitter.com/gCTVESOXEP

– IMAX (@IMAX) September 21, 2023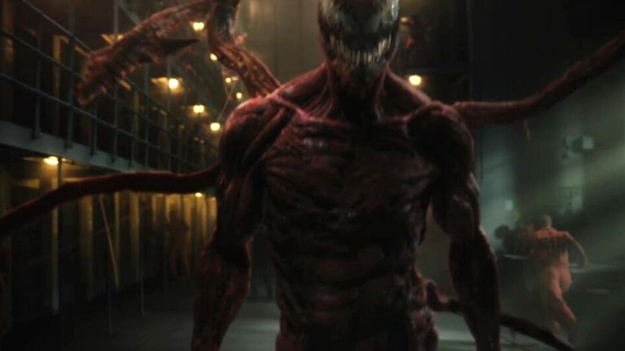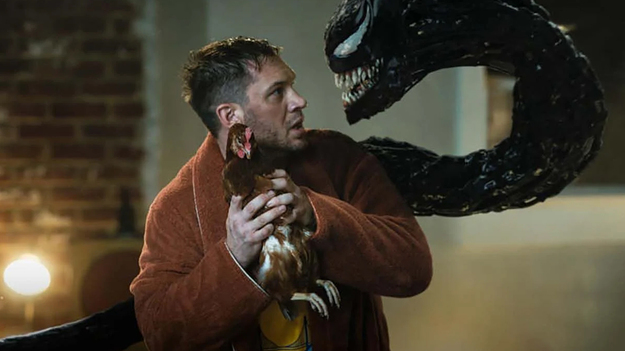 Many comic book fans are eagerly awaiting the release of the film "Venom 2" in wide distribution, according to Gamebomb.ru. Recently, however, they have become more interested in the post-credits scene, rather than the action itself with the participation of symbiotes. The fact is that an audio recording of the scene after the credits of "Venom 2" from the preliminary screening of the action movie appeared on the network. It is there that Eddie Brock and his symbiote are heard watching on TV a report on Tom Holland's Spider-Man from Marvel… Venom says Spider looks delicious. Fans await the premiere to see the post-credits scene in person.
The film "Venom 2" (Venom 2) will be released in Russia on September 30, 2023. The main roles in the action movie were played by Tom Hardy and Woody Harrelson.
Read more on our website about:
Marvel