| | |
| --- | --- |
| | Dzhigurda vs. Otar Kushanashvili |
A video of the full fight between actor Nikita Dzhigurda and journalist Otar Kushanashvili, who came together in a cage, was posted on the network.
A new video has appeared on the YouTube channel of the Nashe Delo promotion, showing several real fights. The main battle of the evening was a duel between actor Nikita Dzhigurda and journalist Otar Kushanashvili. The stars fought according to the rules of boxing. They were supposed to fight for three rounds of two minutes, but the outcome of the battle was decided much earlier. At the very beginning, Nikita Dzhigurda knocked down in the first seconds of the fight, carrying out several blows to the head. However, Otar Kushanashvili got up pretty quickly and continued the fight with Dzhigurda.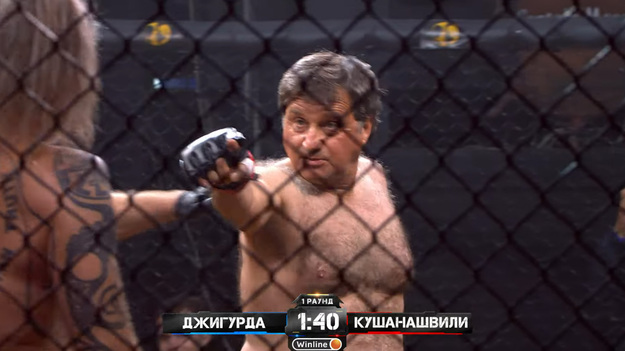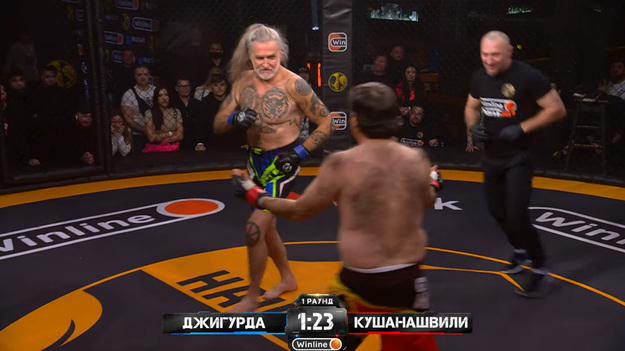 At the end of the first minute of the fight, the journalist was sent to the second knockdown and was now getting up with little difficulty. A few seconds later, Nikita Dzhigurda knocked out his opponent. It is worth noting that after the victory over Otar Kushanashvili, Dzhigurda challenged two more opponents. He called the former boxer and State Duma deputy Nikolai Valuev, as well as rapper Dzhigan, to the fight. Otar Kushanashvili himself admitted defeat and congratulated Dzhigurda on his victory.
It should be noted that for Nikita Dzhigurda this is not the first fight in the Our Business promotion. Previously, the actor went out to battle with the deputy Vitaly Milonov and also won.