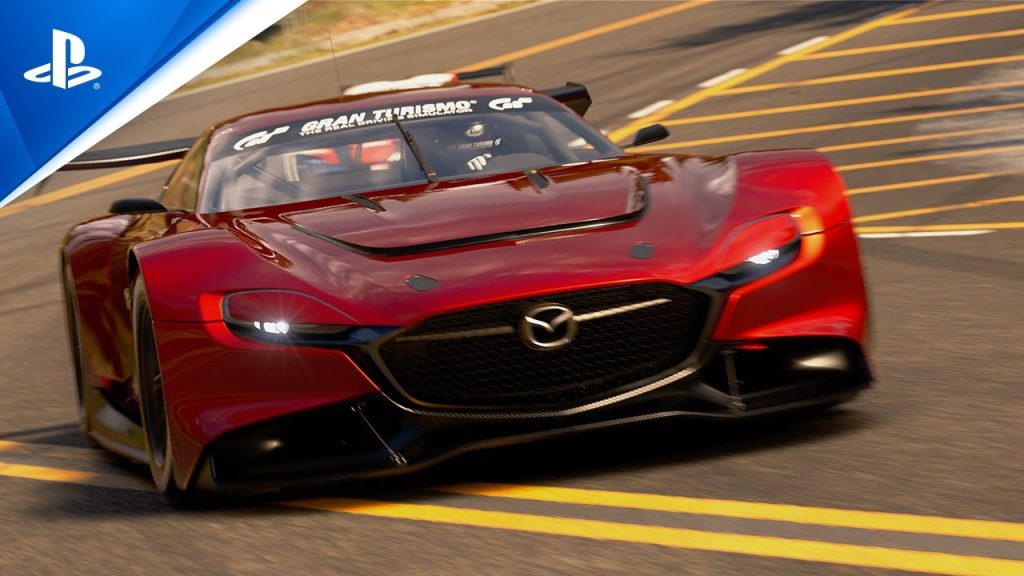 Sony Interactive Entertainment has released a gameplay clip featuring a full tour of the legendary Deep Forest Raceway imaginary circuit, captured from the PlayStation 5 version of the upcoming Gran Turismo 7 game. Deep Forest Raceway is one of the most popular original circuits in Gran Turismo, which debuted in the very first title of the series.
Through the Gran Turismo 7 Campaign mode, the makers of Polyphony Digital promise that each player will be able to go on their own journey through the world of motor sports. Elements familiar to fans of the series, such as the GT World Map, events on different continents or the combination of real and imaginary circuits, will all be found in the GT7 campaign.
For example, traditional circuits such as Trial Mountain, High-Speed ​​Ring or Deep Forest Raceway (present in the trailer above), which have written history in previous titles of the series, will also appear in Gran Turismo 7, in graphically remade versions and adapted to the hardware capabilities allowed by the PS5.
Gran Turismo 7 will allow you to compete with Țiriac
The new Gran Turismo will once again focus on collecting cars, with hundreds of licensed models included, which will now be available in GT Cafe mode, through which they can be obtained if certain tests or objectives are met.
Of course, the cars in your own garage will be able to be customized, in addition to the comprehensive tuning options will be included an advanced editor dedicated to changing their visual appearance. The cars will also be able to be photographed again in Scapes mode, in over 2,500 locations in 43 countries.
Last but not least, the variable weather conditions and the possibility to approach the races at different times of the day will not be missing from GT7.
Gran Turismo 7 will be released on March 4, 2023, in versions for PlayStation 5 and PlayStation 4.
Source: PlayStation YouTube