©
The new shooter from Electronic Arts and DICE is rapidly losing its audience. In just two weeks after the release of Battlefield 2042, the proportion of active players has significantly decreased and is no longer returning to the game. According to the portal SteamDB, the number of gamers has decreased by three and a half times.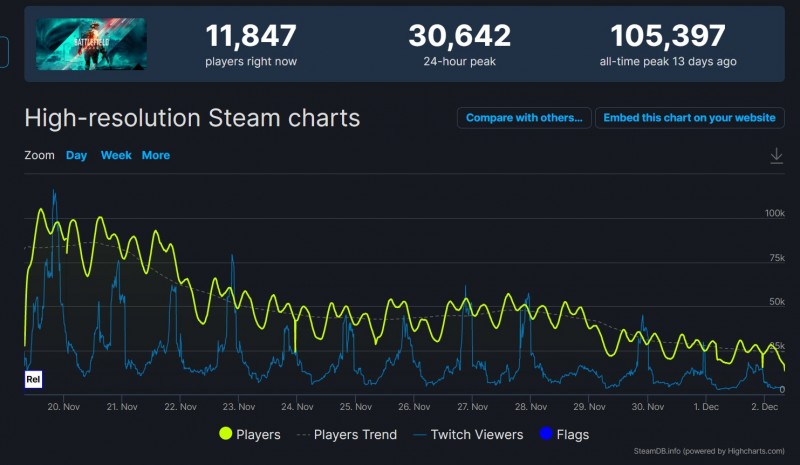 Right now, only 11 thousand Steam users are playing the novelty. Player interest in Battlefield 2042 has been steadily declining since the first day of release. At the start, the project could boast of 105.4 thousand online users, but now the daily peak is only 30.6 thousand. It is worth remembering that this data was taken from only one major platform, information from consoles and Origin is simply not taken into account. Nonetheless, this is an indicative report of a drop in interest among players.
Meanwhile, another major novelty of Farming Simulator 22 has 78 thousand players, and the peak of Battlefield V over the last day is 20.1 thousand.
As a reminder, today the third update for Battlefield 2042 was released, which brought 150 fixes and new content.