| | |
| --- | --- |
| | Witcher 4 |
The head of the company CD Projekt RED Adam Kicinski, in a recent interview, revealed the company's plans for a new action in the open world "Witcher 4", A sequel to the popular game" The Witcher 3: Wild Hunt ".
In an interview with the Polish magazine Rzeczpospolita, CD Projekt Red President Adam Kicinski answered questions from journalists and revealed the company's plans for the future game The Witcher 4 (The witcher 4). The Polish studio is currently focusing on two of its franchises, which are Cyberpunk 2077 and The Witcher 4. Speaking about these two franchises, Adam Kicinski noted that the main task of the company is to start developing new AAA projects as soon as possible next year. After the disastrous release of Cyberpunk 2077, it is possible that CD Projekt Red will try not to overstate the expectations of players in the next projects. Therefore, in the near future, fans will not hear too much about the new developments of the Polish studio.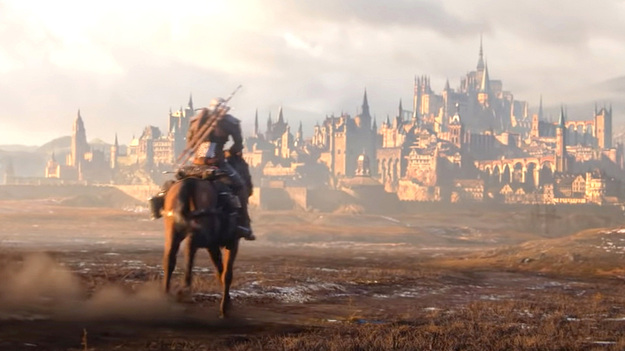 Unfortunately for The Witcher 4 fans, this is all the information the president of CD Projekt Red was able to share with reporters. However, fans drew important conclusions from an interview with Adam Kicinski. If the Witcher 4 begins development in 2023, then it will be fairly easy for players to calculate the release date for the new action. The development of "The Witcher 3: Wild Hunt" took the developers three and a half years with a budget of $ 81 million. The budget for the new "The Witcher 4" will be at least equal to this, if not more. Thus, even if a new game is more ambitious and expensive, this does not mean that it will take longer to develop. Fans have already made their calculations and suggested that The Witcher 4 will be released sometime in 2025-2026, and the first announcement will take place in 2023.
Although work on The Witcher 4 and the new Cyberpunk 2077-style game won't begin until next year, CD Projekt Red's employees are busy. Cyberpunk 2077 and The Witcher 3: Wild Hunt will receive new playable versions for PS5 and Xbox Series X / S in early 2023. Also in the works are future updates and additions to the shooter Cyberpunk 2077.