| | |
| --- | --- |
| | Supergirl in Cyberpunk 2077 |
In Game Cyberpunk 2077 from the studio CD Projekt REDthat made the hit "The Witcher 3: Wild Hunt"(The Witcher 3: Wild Hunt), found Supergirl, who is the cousin of the famous superhero Superman.
The action game Cyberpunk 2077 never ceases to receive more and more various modifications that develop and complement the game. This time a user under the nickname AlvarixPT presented his new creation for the game. He created and released a modification called Supergirl Outfit, which allows him to transform his character from Cyberpunk 2077 into Supergirl. To clearly demonstrate what Supergirl looks like, the developer has posted a few frames from the game Cyberpunk 2077. "Become a superhero" – described his mod user AlvarixPT.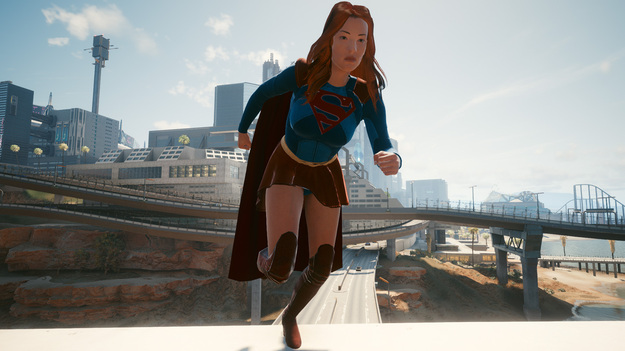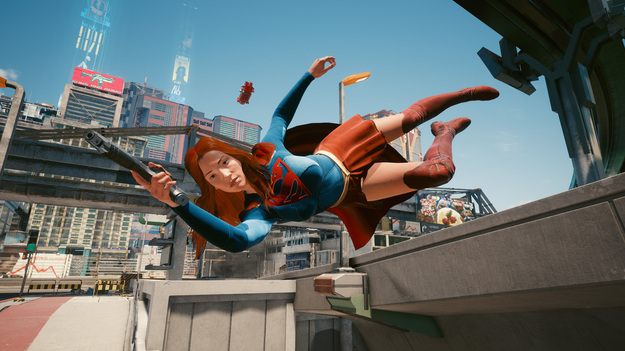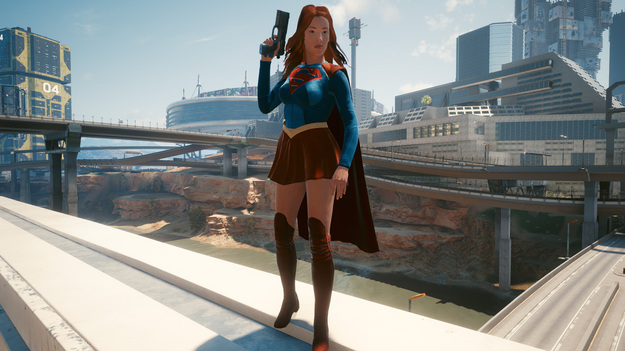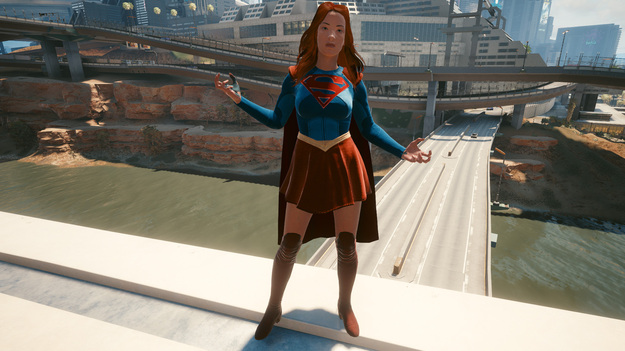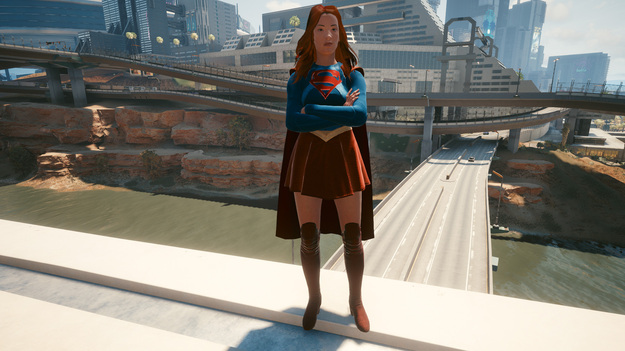 A new modification for Cyberpunk 2077 called Supergirl Outfit is already available for download to all interested gamers. Netizens have not yet had time to evaluate the new development. It should be noted that the author under the nickname AlvarixPT regularly shares with the gaming community mods for Cyberpunk 2077. Previously, he added Triss and Ciri from the action "The Witcher 3: Wild Hunt" to the game. In addition, the same author, AlvarixPT, added the Terminator skin to Cyberpunk 2077, which allows you to transform your V into a famous terminator robot.
Cyberpunk 2077 was released on December 10, 2023. An updated version of the game is expected for the Xbox Series S | X, PS5, and PC consoles in 2023. In addition, the authors from CD Projekt RED are still planning to release a new version of The Witcher 3: Wild Hunt with updated graphics in 2023.