– 11/30/2021Categories: Client games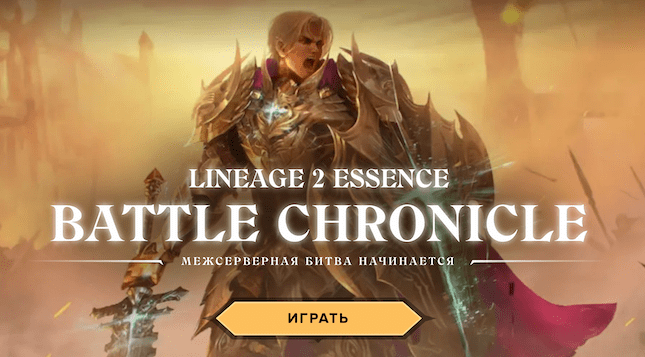 Lineage 2 Essence is a new NCSOFT project based on the legendary universe, which has already won the hearts of players in Korea, Japan and Taiwan. "Lineage 2 Essence" – Old school chronicles with light leveling and an emphasis on PvP. It's a familiar world with old school chronicles, 34 classes and 6 races. In Lineage 2 Essence, there are more reasons to fight with other players, which means more opportunities to prove your superiority. The path of a seasoned loner or well-coordinated teamwork – what do you prefer?

Game site || Quick registration
Features of the game "Lineage 2 Essence"
Freedom of choice – play as the class you like! It is not necessary to be in a group: each character has self-renewing positive effects. Even healers have powerful offensive skills and swing along with the rest.
Comfortable Leveling – Level up comfortably thanks to XP boosters, a magic lamp and AutoHunt. In this mode, the character does everything on his own: kills monsters, picks up the dropped rewards and uses Health Potions when necessary.
Server Confrontation – Prove your edge in the 3×3 Inter-Server Olympiad or fight for rare resources in the Cross-Server Zones with the most ambitious players from other game worlds!
More races and classes – try new things! Only in Essence is the unique Death Knight class and a new race of Sylphs with firearms available.
Regular updates – current update – location Ice Monarch's Castle. Defeat new bosses and try to get all 13 types of unique ice weapons.
The best time to play! Gifts every day!
Three years of Lineage Essence! From November 30 to December 28, every day players receive gifts, including a scattering of useful resources and items of equipment. It is enough just to spend 30 minutes in the game every day. A special gift has been prepared for the 14th day – a unique rideable black dragon, distinguished not only by its appearance, but also by its speed of movement.
Three main words
An exciting event will be available for hunting lovers this month: fighting bosses, players will receive not only gold and resources, but also letters. By combining these letters with the words "Hunting", "Together" and "Lineage II", players will receive a random reward through the Letter Collector interface.
The best time to play!
For any category of players, the leveling event will be useful – this month the amount of experience gained for the characters has been increased. In addition, there will be discounts on item enchantments and free teleports in December. Celebrate the birthday of online games fully armed!
Game screenshots "Lineage 2 Essence"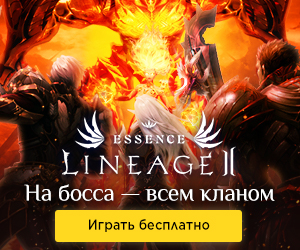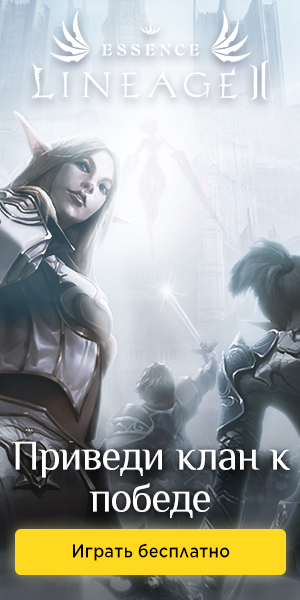 Similar Online games:
Lineage 2 – the legendary game is back!
"Battles for Glory" – online role-playing game in the style of Lineage 2
Battle Royale – Fortnite FREE PvP
OverKings – Massively Multiplayer Online Game
Free online fantasy game 4Story: Kingdom Wars!
Free online role-playing game Wizards World
Free 3D online game "Runes of Magic"
Conqueror Online – Free 2.5D Kung Fu MMORPG Based on Ancient China
Skyforge – MMORPG set in a fantasy universe
Last Chaos – new free online role-playing game