Posted:
10 hours 12 minutes back
Studio Sledgehammer Games and publishing Activision held their debut presentation of Call of Duty: Vanguard multiplayer. It will feature twenty launch cards, a variety of modes, a new type of Champion Hill, and so on.
The developers have presented a pretentious multiplayer trailer, which makes it clear what exactly awaits users. In it, fighters use weapons from the Second World War and not only. For example, one of the soldiers used a small radio-controlled tank to undermine opponents. The pace of what is happening Vanguard is very similar to Call of Duty: Modern Warfare.
The network component of the upcoming shooter will also be marked by an expanded weapon customization system, new improvements, rewards for a kill streak, upgrades, and so on. Call of Duty: Vanguard will be released on November 5, 2023 on PC, PS4, PS5, Xbox One, Xbox Series X and Series S. Beta testing of the shooter will begin on September 10, but only on PlayStation.
You may also be interested in
Twelve Minutes – overview
Luis Antonio and Annapurna Interactive have worked hard in recent years to get a wide audience interested in the interactive thriller Twelve Minutes. Trailers for the game were often shown at major events. One of them was even given a spot at Microsoft's explosive presentation …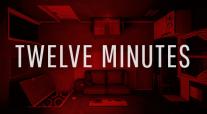 Marvel's Midnight Suns is a tactical game from Firaxis Games
Gamescom 2023 announced Marvel's Midnight Suns, a tactical RPG set in the famous Marvel Universe. The studio is working on the project Firaxis Games, well known for working on the restart of the XCOM series …