| | |
| --- | --- |
| | Anna Mikheeva and Alena Efremova |
It became known that two Russian bloggers in the video were kissing near the Eternal Flame and now they are facing prison.
It is reported that the Investigative Committee of Russia (TFR) attracted a video that captures blogger Alena Efremova, who became famous thanks to the scandalous stream of video blogger Mellstroy, kissing another girl at the Eternal Flame. Another participant in the video was Anna Mikheeva, who became popular thanks to her participation in the TV project "Boys" season 3. Now the girl is better known as the rapper Hofmannita. Despite the fact that the video was recorded several years ago, it has only now attracted the attention of the public and netizens.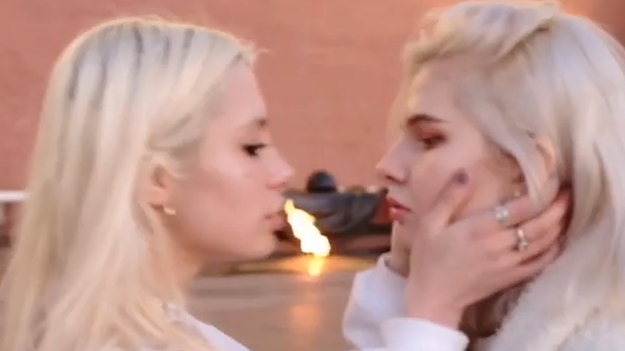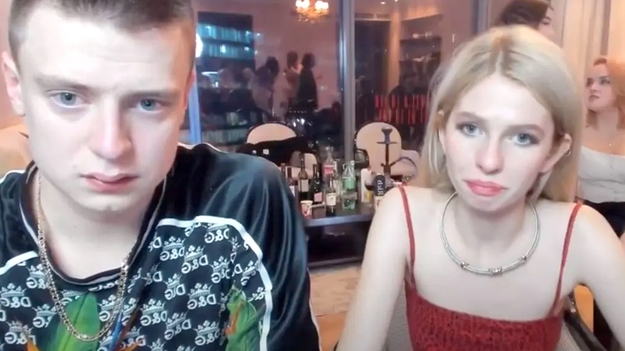 It is noted that the Investigative Committee is going to check the video with Alena Efremova and Anna Mikheeva under Article 354.1 of the Criminal Code of the Russian Federation ("Dissemination of information expressing obvious disrespect for society about the days of military glory and memorable dates of Russia associated with the defense of the Fatherland, as well as desecration of the symbols of military glory of Russia" ). If the guilt of the scandalous Internet celebrities is proven, then both face real terms in prison. Both face up to 5 years in prison.
It is also worth noting that the representative of the rapper Hoffmanita has already answered about the charges against the girl. According to him, Anna Mikheeva is already aware of the situation and she is already preparing her apology, as well as comments for the press. What is going to do Anna Mikheeva, who became famous on the striving of Andrei Burim, better known as Mellstroy, has not yet been reported.