Learn where to find Thrashball Memorabilia to complete Fortnite x Gears of War Delta-One Quests.
---
Fortnite's latest Gaming Legends Series addition brought Gears of War stars Marcus Fenix ​​and Kait Diaz into Battle Royale mode. The two figures joined an expansive list of iconic such as Lara Croft, Master Chief and Kratos as playable Fortnite characters. With that, Epic Games introduced Delta-One Quests, which yields players the Crimson Omen Spray upon completion.
There are five in total. Each completed challenge yields players 20K XP and eventually the Spray. Today, ESTNN guides you through the fifth and final quest — finding Thrashball Memorabilia.
Where to Find Thrashabll Memorabilia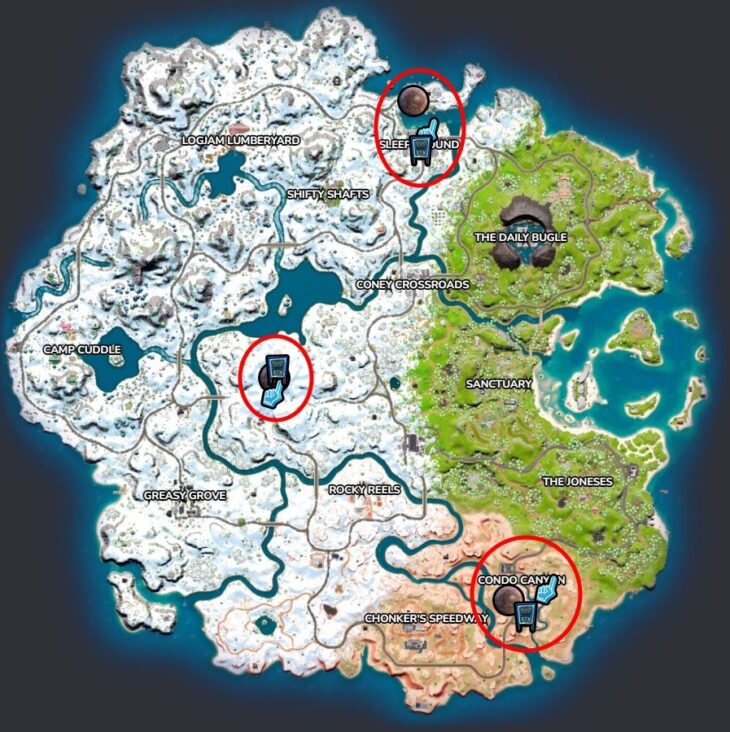 Thrashball is a sport within the Gears of War universe and a surefire nod to the legendary series. Thanks to the helpful resource Fortnite.GG, the Delta-One Quests are much easier to complete. Above, you'll see a map of the current Fortnite Chapter 3 Season 1 Island. Three spots on the map contain the three Thrashball Memorabilia pieces required to complete the quest. Thankfully, you don't need to visit all three locations.
Instead, landing at one of the three spots above should be enough, provided you successfully evade enemy fire. The items you need to interact with include a Thrashball, sign and foam finger. After holding the correct action key on each item, you'll receive 20K XP and the Crimson Omen Spray. One note to keep in mind is that the three locations above might be more populated than usual because of these challenges. Proceed with caution and perhaps wait until the first Storm Circle closes before collecting the Thrashball Memorabilia.
Here is the list of Thrashball Memorabilia locations and close-ups of each area:
Condo Canyon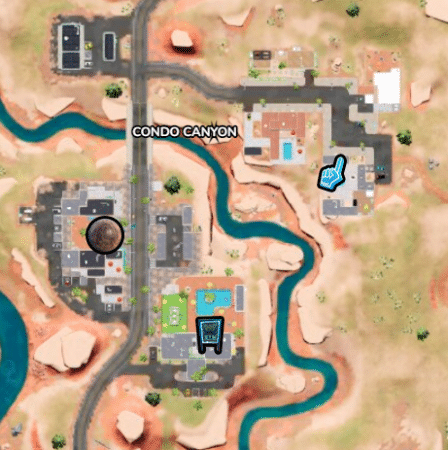 Sleepy Sound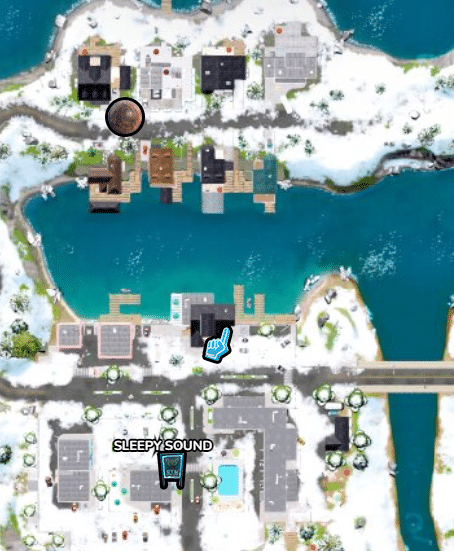 Frosty Fields (Landmark)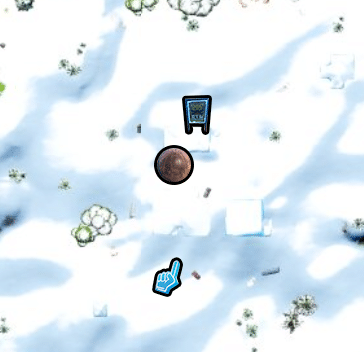 You now have all the information needed to complete the Gears of War Delta-One Quest Line. These challenges are only available until December 17, so be sure to knock them out before it's too late!
Check back with ESTNN for more Fortnite Quests throughout Chapter 3 Season 1!
Feature Image: Epic Games