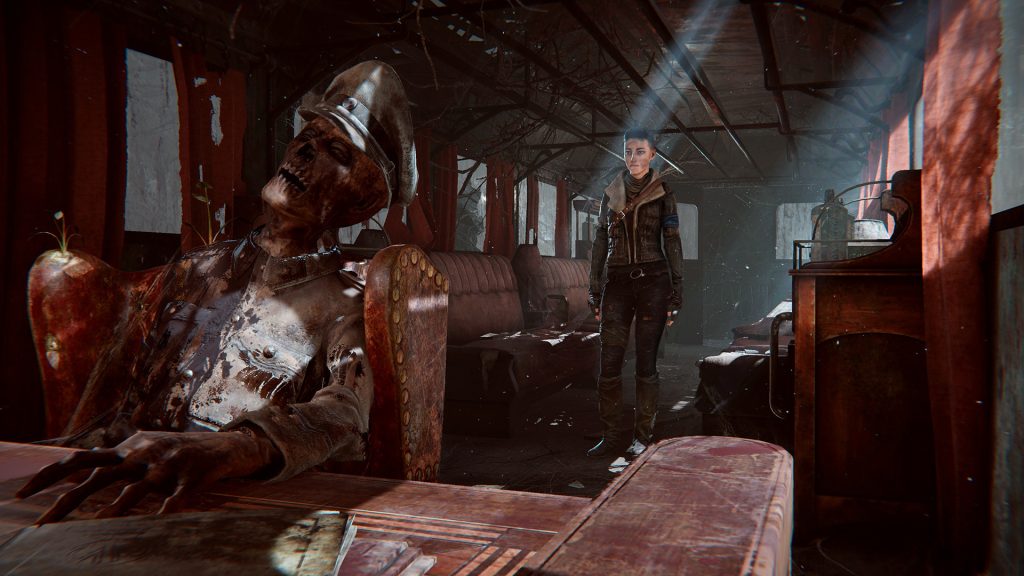 In anticipation of next week's launch, Microids has unveiled the list of system requirements for Syberia: The World Before via the game's official Steam page.
The minimum specifications are quite affordable, and since we're dealing with a slow-paced adventure point and click game, these system requirements shouldn't be a problem for those who want to play Syberia: The World. Before.
Minimum requirements:
OS: Windows 7 or later
Processor: Intel Core i5 6600
RAM memory: 8 GB
Video: NVIDIA GeForce GTX 750 Ti or AMD Radeon HD 7850 / R7 260X
DirectX: version 11
Storage: 13 GB available
Recommended system:
OS: Windows 10
Processor: Intel Core i7 8700 or higher
RAM memory: 16 GB
Video: NVIDIA GeForce GTX 1060 or AMD Radeon R9 390X / Fury X
DirectX: version 12
Storage: 13 GB available
SSD recommended
Developed for about three years, Syberia: The World Before is produced by Microids in collaboration with the Koalabs studio and will mark the return of the series in familiar territory: the control will again be performed by the classic point and click method, in a way similar to the first two titles in the series.
The creative mind behind the series will make its presence felt even now: Benoît Sokal is responsible, this time as well, for the artistic direction of The World Before, as well as for the whole story of the game. Unfortunately, this was the artist's last project before he died.
We will have an adventure that will take place in two historical periods, with two protagonists. On the one hand, The World Before will continue the adventures of Kate Walker, the heroine being a prisoner in the salt mines of Taiga, in 2004.
The second plan will introduce us to Dana Roze, a 17-year-old girl living in Vaghen, in 1937. However, Dana's future career as a pianist is threatened by the growing popularity of the fascist regime, which threatens the whole of Europe with the outbreak of World War II.
Syberia: The World Before will be released on December 10, 2023 for PC (Steam, Epic Games Store and GOG).
Source: Steam
You can also follow us on the official Facebook page!