Valorant Winter Snowdown, the largest Valorant competition in Romania, has designated its four semi-finalist teams. Of the 79 teams that have qualified, YELLOW GANG, COZONAC GAMING, DEAD WITH GAME and – L9 – will fight for a place in the final on December 17th. The tournament is organized by Digital Crusade, in collaboration with Riot Games.
Globally, more than 14 million players connect each month to play Valorant, Riot Games' free-to-play first person shooter. Less than two years after the launch of the game, Digital Crusade organizes Valorant Winter Snowdown, the first national Valorant tournament with prizes exceeding 1,500 euros.
The teams YELLOW GANG, COZONAC GAMING, DEAD WITH GAME and – L9 – will fight on December 16 in the semifinals of the tournament, and on December 17, in the final, we will find out who is the big winner.
The semifinals will be played starting at 19:00 on December 16 and, according to the rules, the matches will be:
DEAD WITH GAME Vs. COZONAC GAMING
– L9 – vs. YELLOW GANG
All matches so far have been in the Best of 1 format, while all the matches in the final stages will be held in the Best of 3 format.
The semi-final and final will be broadcast online and can be watched on Digital Crusade's YouTube and Twitch channels.
The winner will receive the title of the best Valorant team in Romania and a prize of 1,000 euros, the team in second place will win the prize of 500 euros, while the teams in 3rd and 4th place will win each peripheral offered by to Logitech.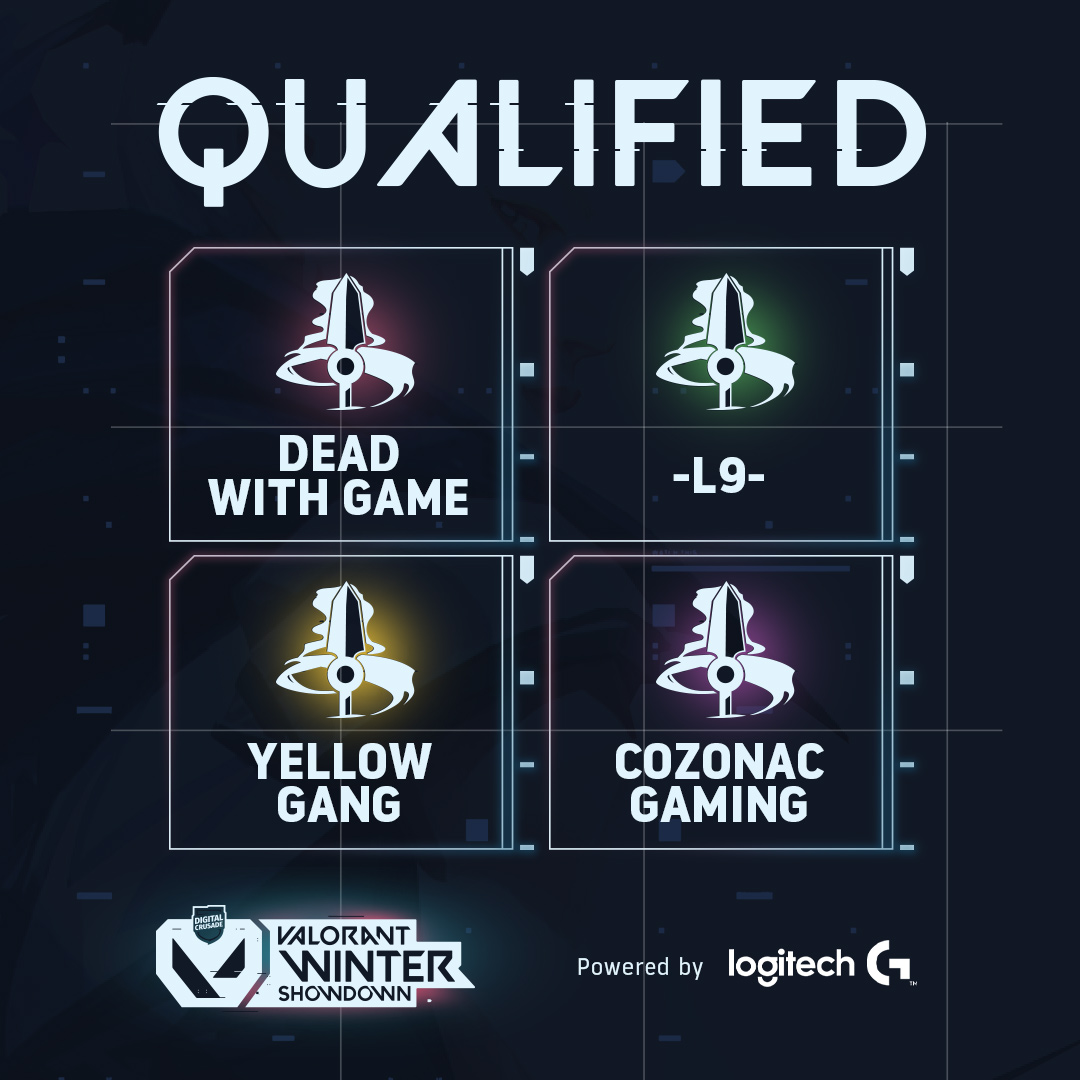 Source: Digital Crusade
You can also follow us on the official Facebook page!