| | |
| --- | --- |
| | Agent Smith |
It became known that in the anticipated sci-fi thriller "The Matrix Resurrections" (The Matrix Resurrections) they decided to return the famous Agent Smith, the main villain of the original trilogy "The Matrix".
The network has new information about the long-awaited action "Matrix 4". Many fans worried that the legendary Agent Smith would not return for the anticipated sequel. It turned out that the audience will see the actor Hugo Weaving again on the big screen. However, this will not be at all what the fans of "The Matrix" wanted. Agent Smith will again interfere with Mr. Anderson, that is, Neo, but only in his subconscious. Insiders claim that all moments with the main antagonist of "The Matrix: Resurrection" will be performed in the form of a flashback. In some scenes of the film, while communicating with Neo, the characters will repeat the phrases of the famous villain. At this moment, the main character will see flashes with Agent Smith, who will end these lines.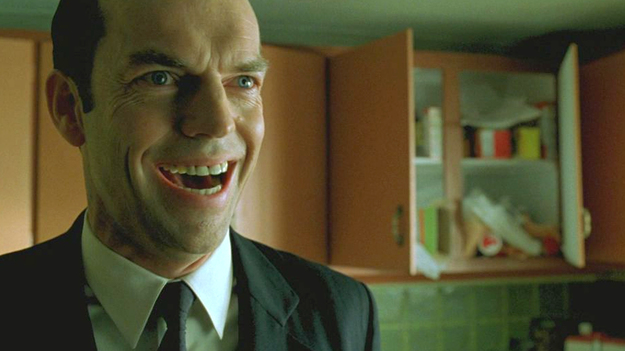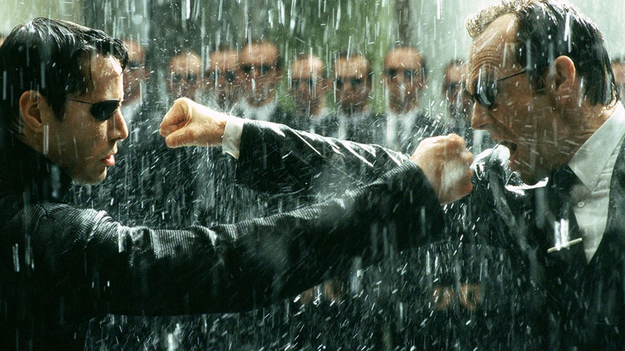 Insiders don't yet know if Hugo Weaving himself has returned to the role of Agent Smith in The Matrix 4: Resurrection. Some sources believe that some moments will be replayed taking into account the new plot. Others argue that only footage from the original Matrix trilogy will appear in the film. Either way, fans still hope that in Matrix 5 they'll see Agent Smith as Neo's nemesis. There is as yet no official information on any Weaving involvement.
The film "The Matrix: Resurrection" will be released in Russia on December 16, 2023. Keanu Reeves and Carrie-Anne Moss returned to the main roles, played by Neo and Trinity. However, the role of Morpheus this time went not to Laurence Fishburne, but to Yahya Abdul-Mateen II.