| | |
| --- | --- |
| | GALAHAD 3093 |
All gamers have a chance to download a new first-person shooter for free GALAHAD 3093 on PC for Valve's popular gaming service Steam.
New multiplayer first-person shooter GALAHAD 3093 from the studio's developers Simutronics Corp., offer to get absolutely free on PC for Steam. Action Galahad 3093 presents multiplayer battles of giant robots, like in MechWarrior Online. The new action is focused on playable characters, as in the popular shooters Valorant and Overwatch, and the game also traces the bright features of the Titanfall series. After downloading the free action game Galahad 3093 on PC for Steam, players will have to control giant mechs and wreak total chaos on the battlefield from their cabins. Gamers will be able to use a huge number of different types of firearms. From plasma cannons and guided missiles, to the possibility of installing drones and tracking mines, to ambush unsuspecting opponents.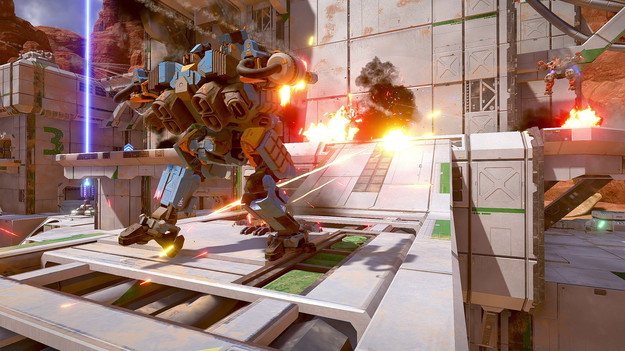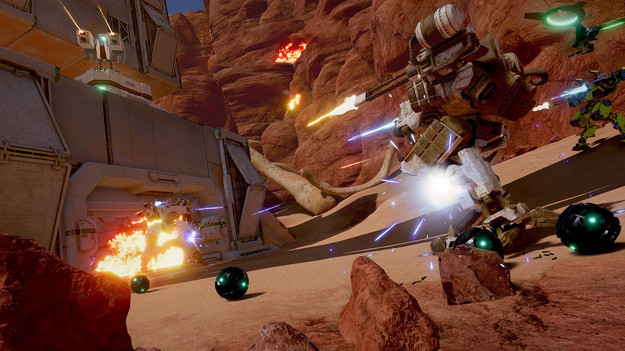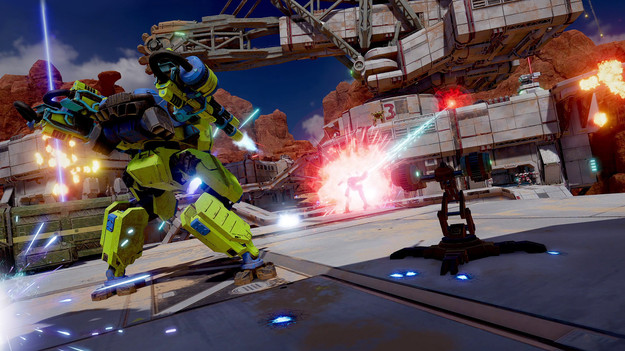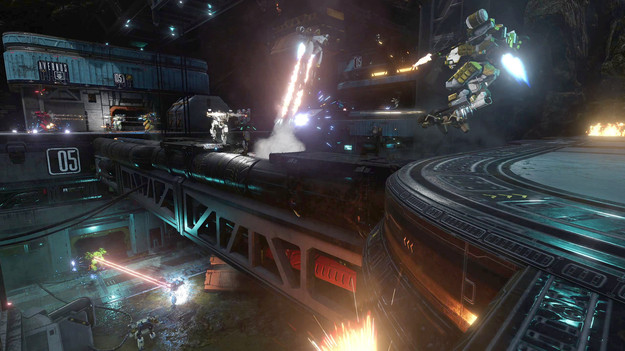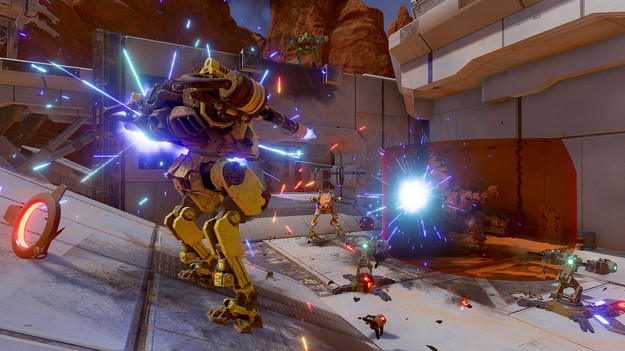 In PC first-person shooter GALAHAD 3093 for Steam, the maps are designed for 32 players, which means that gamers must be prepared to adapt to a huge number of different scenarios. Some enemies can pounce on players with maximum firepower, while others will prefer to strengthen their defenses with shields, descending turrets and fight from cover. In addition, the heroes piloting mechs can enhance their robots using various skills and abilities. For example, one playable character wields the legendary futuristic sword X-Calibur and can also summon orbital strikes.
You can get free access to the shooter GALAHAD 3093 on PC via the Steam store and play for free thanks to a ten-day beta test. To download GALAHAD 3093 for free, gamers need to go to the project page on Steam and request access to participate in the beta test, then wait until Simutronics Corp. approve the request. After that, you can download the game and immediately go to the battle of giant mechs. Gamers will be able to play the action game GALAHAD 3093 on PC for free from 13 to 23 November 2023.