Steam has once again confirmed its status as the most popular PC gaming platform, recording, according to SteamData, a new record for users connected simultaneously to Valve's service. The performance was recorded on November 27, 2023, when the milestone of 27 million players connected simultaneously to Steam was exceeded.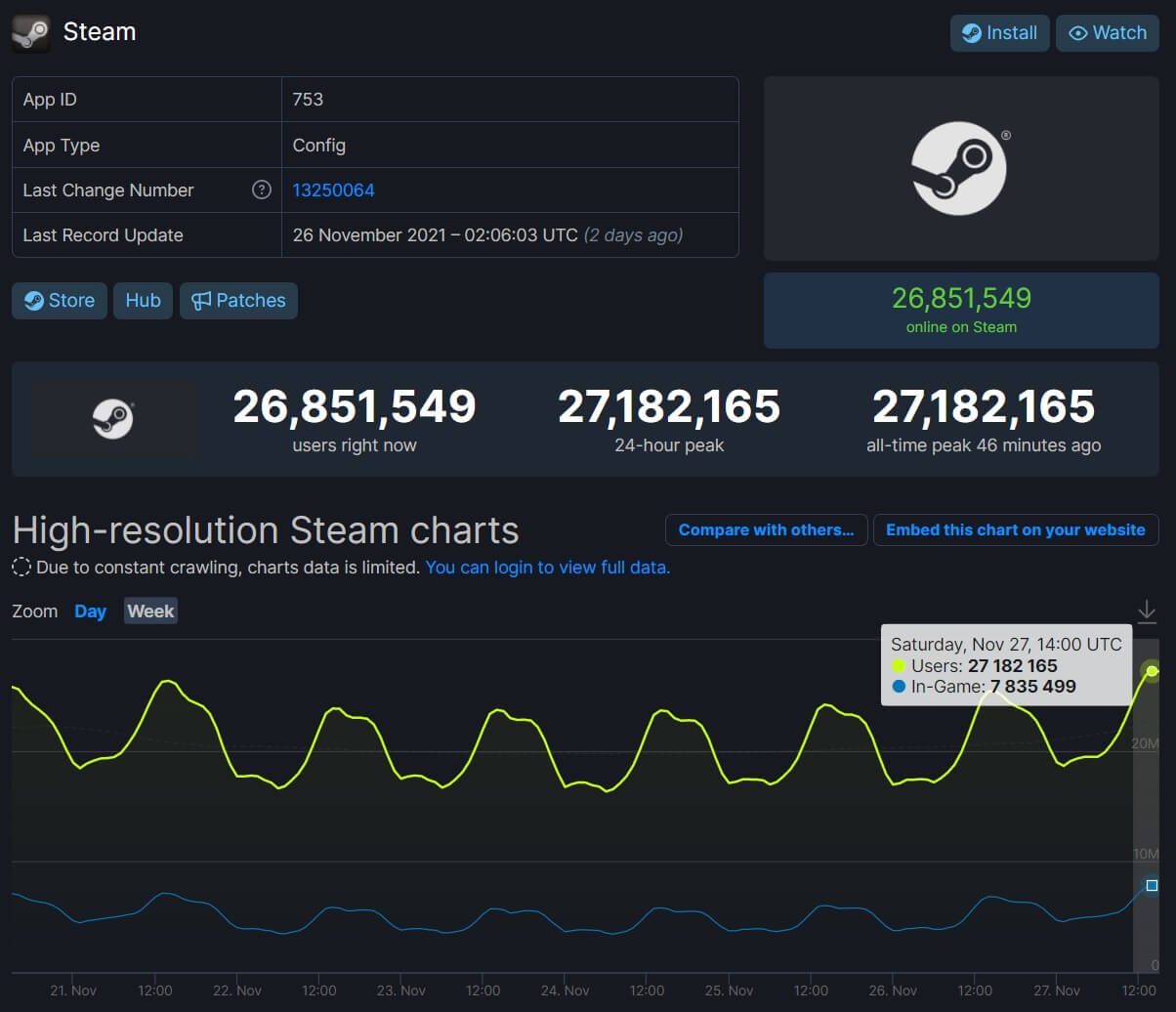 Most likely, the new record was reached during the fall period on Steam, which ends tonight (November 30), during which thousands of PC games were available on the platform at very attractive prices. The previous record also belongs to the platform offered by Valve, with a number of 26 million players connected simultaneously to Steam registered in February of this year.
SteamData also revealed the top 20 most played games when Steam managed to reach 27 million connected players simultaneously. This list does not lack classic titles such as Counter-Strike: Global Offensive, Dota 2, PUBG, Team Fortress 2, Grand Theft Auto V or Apex Legends, but also recently released games such as Farming Simulator 22 or Halo Infinite.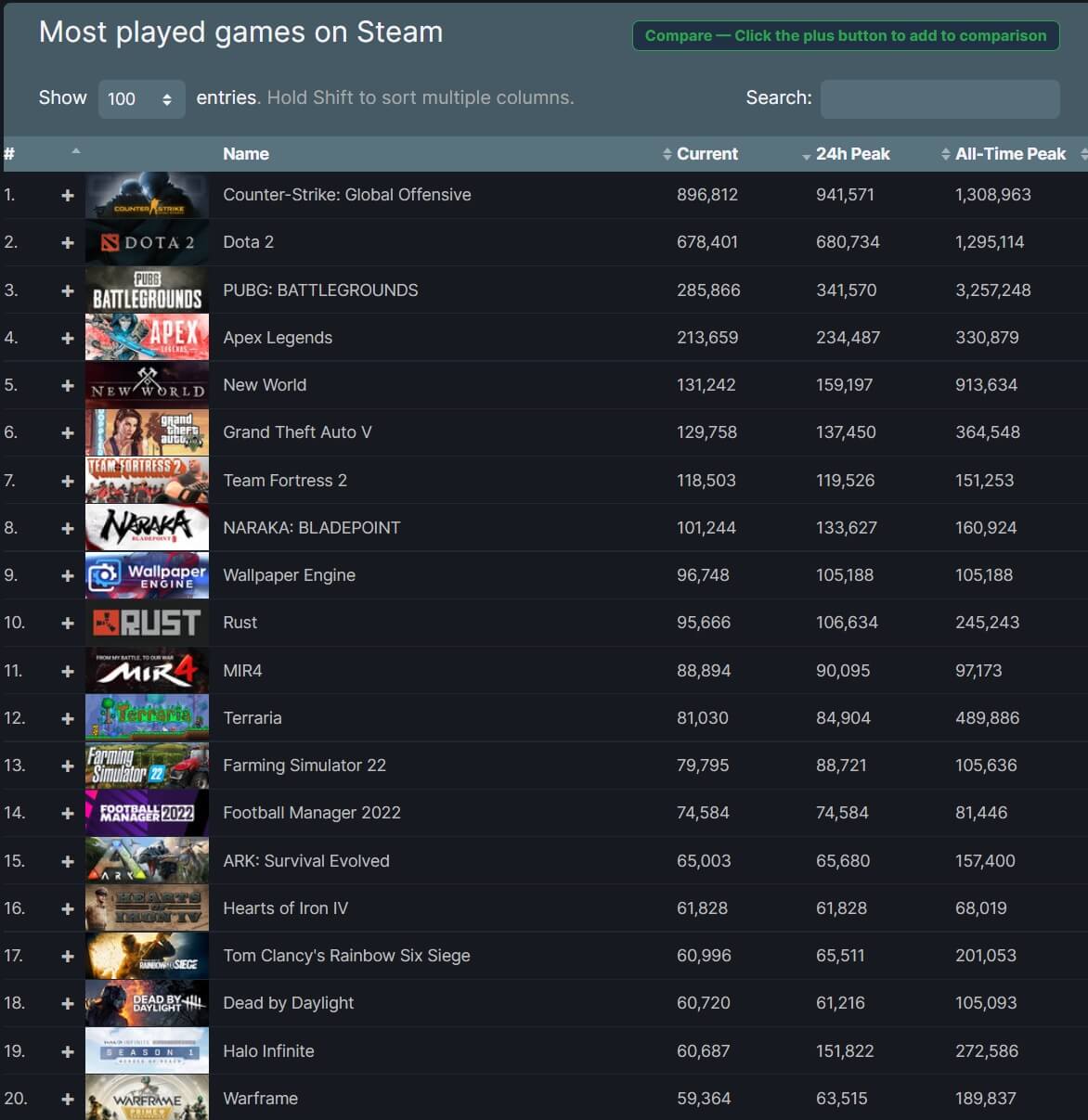 Source: Darkside of Gaming
You can also follow us on the official Facebook page!