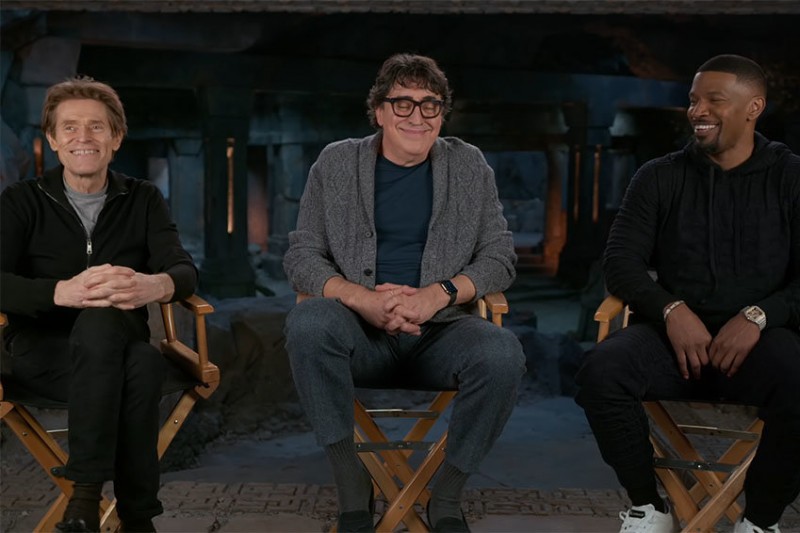 Willem Dafoe, Alfred Molina and Jamie Foxx – the antagonists in the Spider-Man films – were interviewed at the Brazilian CCXP festival.
Defoe and Fox reported that they agreed to return to their roles even before they finished reading the script – so much they liked the idea and concept of the triquel about the friendly neighbor with the subtitle "No Way Home". Molina joked that he agreed only because of the fee.
In addition, Defoe said that the Green Goblin's costume will undergo modifications during the course of the film – the first frames of the updated armor were glimpsed in the video. Also, the 66-year-old actor was glad that now his villainous attire has become much easier to wear.
Jamie Foxx is delighted with the new look of Electro and is glad that his hero now does not have to be blue, as in "High Voltage".
Alfred Molina shared the details that in the new project, Doctor Octopus's tentacles in the frame will be created using computer graphics. In the second film of the Sam Raimi trilogy, he had to wear a special unloading on his belt, and several special "puppeteers" controlled the mechanical limbs.
The film "Spider-Man: No Way Home" starts in the Russian box office on December 15.
Enthusiasts have already cut a separate first look at the updated Green Goblin costume.