Development companies Targem Games and Gaijin Entertainment announced the release of a completely new update "Holy Motors" for their action game Crossout…
With the release of the new update "Holy Motors" in Crossout, players will see a new season of the Battle Pass, as well as a new PvP mode "Red Light", an improved map "Fortress", as well as new relic weapons and much more. It is noted that in order to gain access to the new weapon, gamers will have to complete the tasks of the battle pass, and then you can get yourself, for example, the "P-25 Guardian" machine gun. He is a way to increase the damage resistance of his own armored car, while he himself shoots at the enemy. The legendary Waltz rocket launcher, in turn, is capable of increasing the damage and momentum of each new missile fired in a salvo. Other legendary weapons await players in the Sacred Engines update.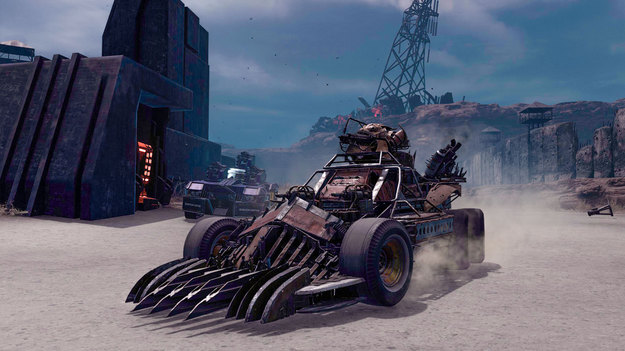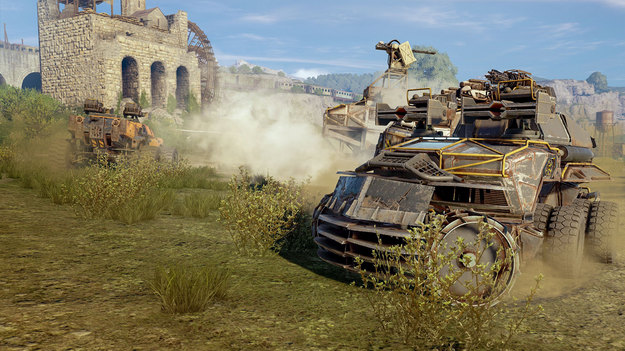 One of the innovations of the update for Crossout is a new mode – a PvP operation called Red Light. Here ten people gather in one group of "survivors" and on their armored vehicles fight with two other players who play the role of "infected". These two enter the battle in the previously prepared Devastator machines. The team of "survivors" must complete tasks and get to the final point on the location. Players from the "infected", on the other hand, must interfere with the "survivors" in every possible way and try to infect as many people as possible. Infection occurs during a collision on an armored car with an "infected" one, and therefore a group of "survivors" should keep a distance from them. It is noted that rewards upon completion of the operation are awarded depending on how effective the player was. Therefore, everyone can get bonuses.
The developers also note that some objects on the "Fortress" map have been reworked and changed, vegetation has been updated, and navigation has also been improved. As an example, extended passages are given, through which only small armored vehicles could previously pass. It is worth noting that the update "Holy Motors" for Crossout has received a lot of other improvements and innovations.
"Holy Motors" are already available in the Crossout game. The new event will run until January 23rd.