It became known that in Russia they decided to sell the half-eaten chicken strip from the KFC restaurant chain for 4.5 million rubles.
Netizens turned their attention to a new ad that appeared in VKontakte Announcements. There, an enterprising visitor to the KFC restaurant chain named Gregory Bereslavsky decided to sell his half-eaten chicken strip for 4.5 million rubles. Such a high cost of this dish is due to the fact that the strip, caught by Gregory, looks like a character from the popular multiplayer game Among Us from Innersloth studio. "KFC strip in the form of a character from the game Among Us. A unique form of the product, "Gregory Bereslavsky signed his ad.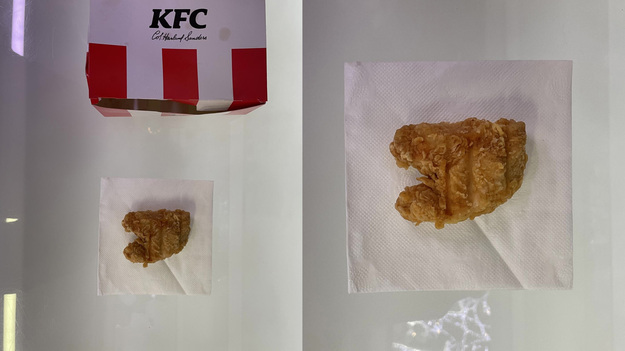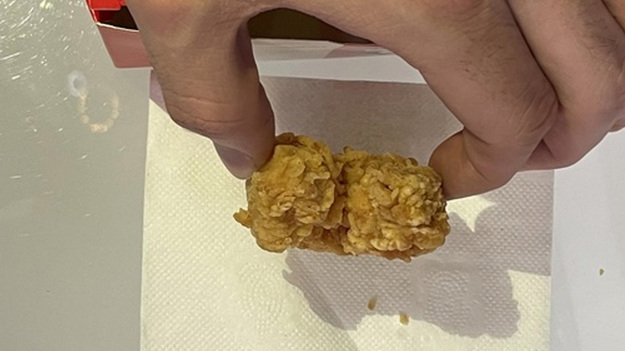 The netizen himself who posted the ad for the sale of the KFC strip appears to be serious about selling it. He noted that earlier nuggets from the McDonald's restaurant chain were sold on eBay for 7.3 million rubles. At the same time, according to the same Gregory Bereslavsky, a chicken strip in the form of a character from Among Us "wants to buy every minute," and therefore the price may still increase. It is also worth noting that an enterprising user recommended that potential buyers hurry up to buy a strip, as he posted an ad on another service, where there is a "very hard fight" for a snack from KFC.
The user added that whoever buys a strip from him will be able to resell it abroad even more expensively. Or you can simply "go down in history" by buying a dish for 4.5 million rubles.