We got used to testing expensive gaming monitors and forgot that there is an accessible segment with really interesting products. Philips, if you can believe it, has a very good gaming monitor at an affordable price. I tested it and now I give you some impressions.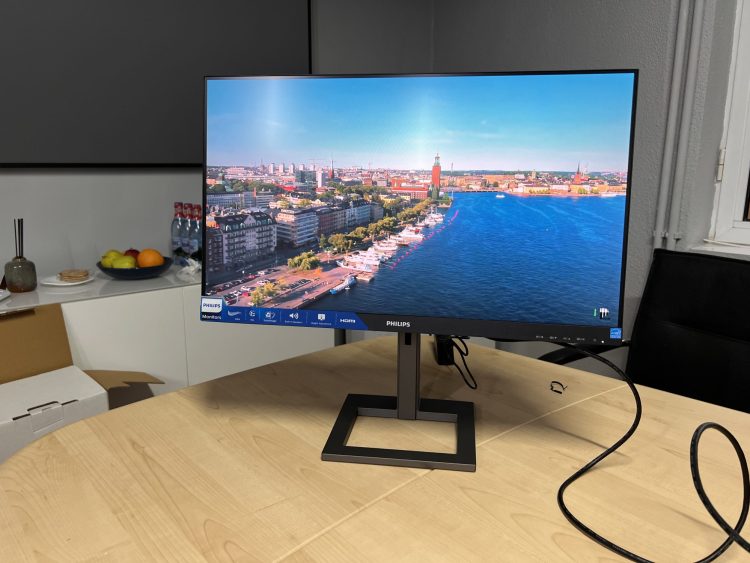 Philips has a very rich history. Those who are over 40 or 50 years old remember very well about Philips as a standard brand on the audio and video side. They had excellent audio systems, very good TVs and monitors, and today there are still many people crying for the old Philips.
In 2023 it is not like that at all. The current Philips has nothing we once knew. Only the stories remain because Philips has only one name left, and their equipment is made in China under the Philips license. Philips sold all divisions to the Chinese. The only original Philips equipment remained medical. Not even the light bulb division is theirs anymore.
They sold everything! Philips TVs have long since ceased to be a standard image and have nothing of Philips essence. Just the name. They are made by TP Vision but with the Dutch label.
I made this little introduction because in 2023 there are still people who don't know about the modern history of the company. However, you should not avoid this brand. Even though the Chinese have taken over, he still has something to say and you can find good products from them.
How is this monitor that I just tested and it left a very good impression on me. It's called Philips 242E1GAEZ and it's a model that costs around 1000 lei, maybe even below this amount at some stores, and I consider it an excellent monitor for unpretentious gamers, but who definitely want 144Hz.
The monitor is a new model being manufactured in July 2023. It offers exactly what you need from such a product: it has a suitable diagonal (24 inches), Full HD resolution (ideal on this diagonal), 144Hz (super fast in gaming), panel Very good VA, height adjustment, speakers, HDMI and Display Port.
Plus a really interesting design. It's easy to install, you just need to apply the sole and you don't need tools. All you have to do is squeeze that metal nut with your fingers and that's it. The foot is already mounted on the screen.
It has a very pleasant plastic to the touch and leaves the impression of metal. The edges of the screen are thin, very stable on the desk and easy to adjust. The buttons are under the lower lip, easily accessible.
The ports are in sight. You have an HDMI and a DP, a proprietary charging port and an audio jack. Fix as much as you need. The speakers sound good, even beyond expectations, and the image provided by this monitor left me speechless.
It looks great! For how much it costs I really have nothing negative to comment on. It's a clear picture, the colors are nice, it's bright enough and it handles gaming very well.
I did not find any problems with a simple analysis with the naked eye. Of course, if we put a colorimeter on it, we will see that it does not have the most uniform brightness, that Delta may be a bit big, that not all areas perfectly render the colors and so on. But you know what? As long as you look at it and you don't see these problems, it doesn't even matter.
If my eye saw a problem, it felt something was wrong, I would have said here in the review. But it looks great and has a wide viewing angle.
I like this monitor because it offers a lot at a very low price. You have all the necessary cables in the package, it is very easy to mount and offers a splendid image.
At Cel.ro it costs 894 lei and at evoMAG it costs 1036 lei.