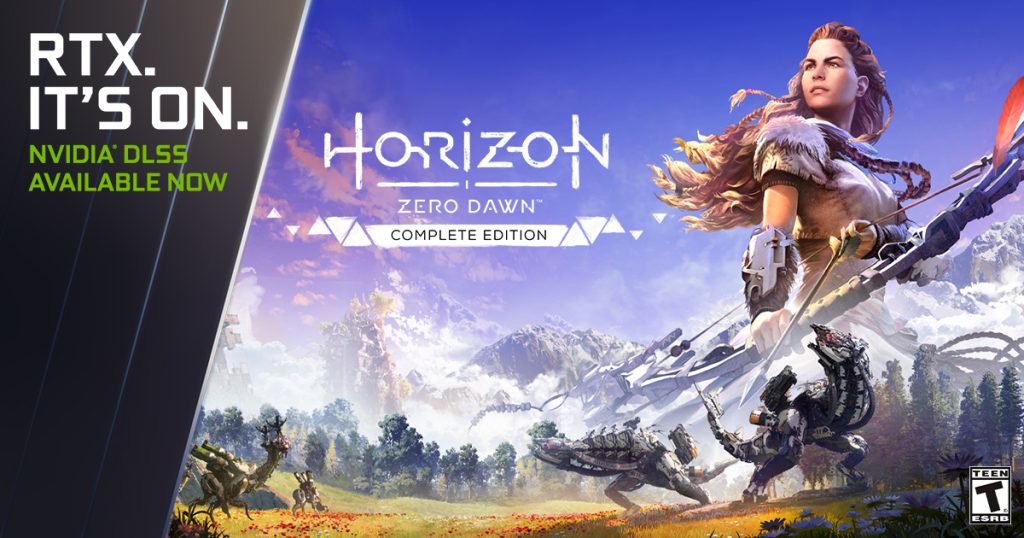 Horizon Zero Dawn and Lemnis Gate join ICARUS, Diablo II: Ressurected and Chorus on the list of games that received support for NVIDIA DLSS in December. Thus, over 140 games and applications now incorporate this technology.
Increased performance by up to 50% DLSS in Horizon Zero Dawn
Horizon Zero Dawn Complete Edition for PC has received a performance boost with a new patch that adds support for NVIDIA DLSS. With DLSS on, Horizon Zero Dawn receives up to a 50% increase in performance while maintaining image quality.
With this performance sport, GeForce RTX 3060 or better video cards go above 60 FPS in 4K resolution, to deliver the best experience in Horizon Zero Dawn.
Horizon Zero Dawn, a game developed by Guerrilla Games studio and published by Sony Interactive Entertainment, has sold over 700,000 copies on PC.
Also today, Sony Interactive Entertainment and Santa Monica Studio unveiled the system requirements for the PC version of God of War, which will benefit from NVIDIA DLSS and Reflex, along with a new trailer.
More DLSS games
Chorus, Deep Silver's SF action and adventure game, is now available on PC, enhanced with NVIDIA DLSS and realistic ray-traced reflections. When enabled, DLSS can increase performance by up to 45% in this title.
On December 14, Lemnis Gate will be upgraded with support for NVIDIA DLSS, almost doubling the number of frames per second. Lemnis Gate, from Ratloop Games, is a turn-based first-person shooter with strategic elements, where the fights take place in several rounds in a loop, so players have to think a few rounds in advance to be successful.
About DLSS
Based on AI rendering technology and AI Tensor cores found exclusively on GeForce RTX video cards, DLSS (Deep Learning Super Sampling) increases the number of frames per second in games while keeping the image quality as close to native resolution as possible.
Source: NVIDIA Romania
You can also follow us on the official Facebook page!