It became known that in the popular game The Elder Scrolls V: Skyrim from Bethesda found a whole race of witchers who were in the game "The Witcher 3: Wild Hunt»From CD Projekt RED…
A craftsman under the nickname RobA has created a new modification for the Skyrim game, which is called Play As a Witcher. According to Gamebomb.ru, this development adds a new race of witchers to The Elder Scrolls V: Skyrim, which can be found in The Witcher 3: Wild Hunt, as well as other games in the series. In addition to the witchers themselves, some signs were also added to the game – Igni and Aard. It is worth noting that the new race has some advantages over the others. For example, witchers in Skyrim recover mana, health and stamina 2-3 times faster.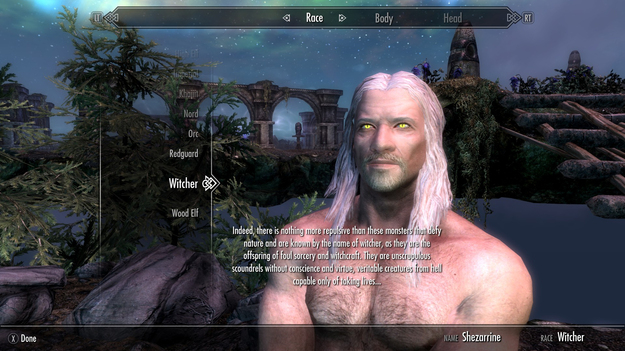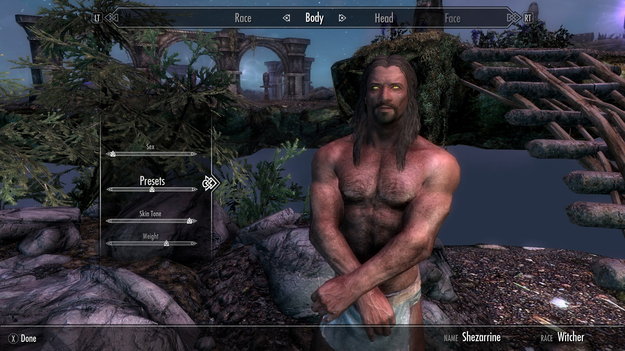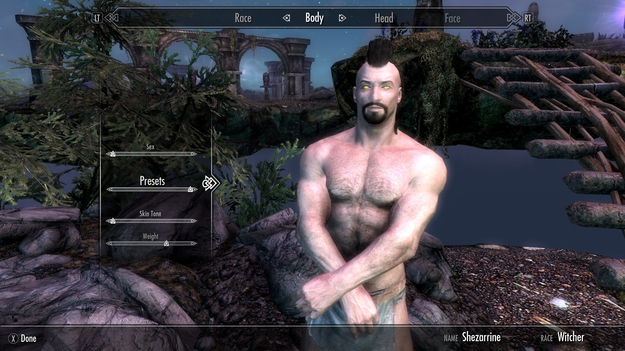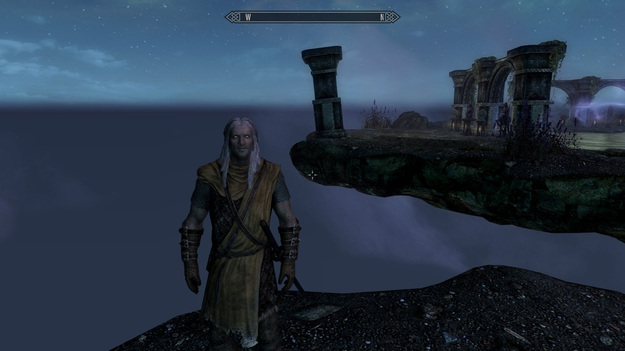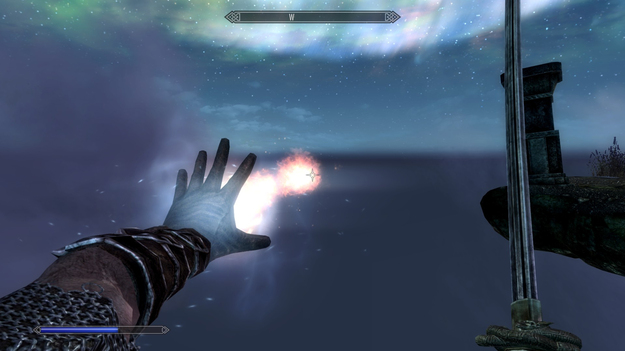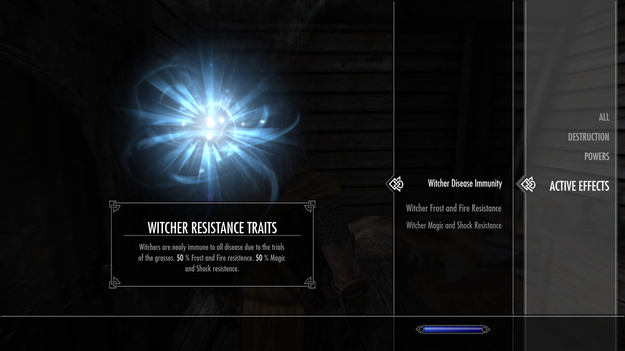 The author revealed why he decided to speed up the recovery time of health and other things for witchers in Skyrim: "Since witchers are 2-3 times stronger than humans, I thought it was a good idea. Your melee damage is also about 3 times that of a human. " A new modification called Play As a Witcher is already available for free download to everyone. The author himself, in addition, recommends installing a large-scale modification of A Witcher's Adventure, adding to Skyrim a lot of other content from the game The Witcher 3: Wild Hunt.
As Gamebomb.ru notes, The Elder Scrolls V: Skyrim was released in 2011. Bethesda is currently developing The Elder Scrolls 6, which has no release date yet.