Company Ubisoft revealed another feature of the first person shooter Far cry 6… Players will be able to take war animals as companions. Such partners will use unique abilities in battle, helping the hero.
It became known that in Far Cry 6 there will be companion animals, which are called amigo, that is, a friend, according to Gamebomb.ru. All of them can be unlocked during the course of the story, and only then used in battle. There will be 5 different types of such battle pets in total. The developers have not yet disclosed the full list, but there are already details about three of them and brief information about the rest. Each companion has unique abilities. Some will come in handy in open combat, while others – in covert passage.
Guapo (Handsome)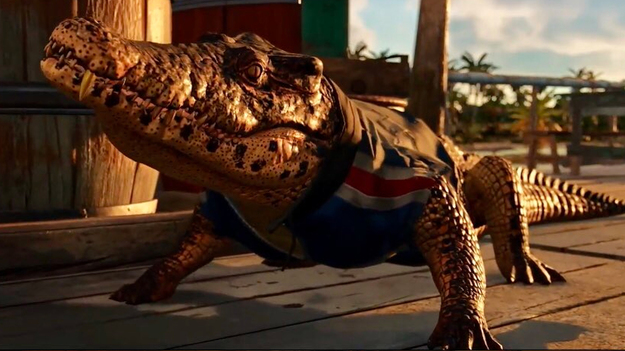 Crocodile Guapo wears a shirt and acts aggressively in battle, ripping open enemies with huge jaws. You can get a pet after talking with Juan in the bar of the city of Armonia. He is a fighting amigo.
Ancient Survivor: Guapo passively restores his health and can restore himself directly in battle if he gets wounded (will be incapacitated).
Put yourself in order: the crocodile automatically restores health right in battle. The companion skill will be unlocked after Guapo heals himself 5 times from being wounded in combat.
Cornered beast: when Guapo's health falls below 50%, his defense against subsequent damage is significantly increased. The skill will be unlocked after the crocodile heals 3000 health in battle.
Reptile metabolism: when recovering from an injury, Guapo revives at 90% health. The partner will gain the skill after destroying 50 opponents.
Chorizo ​​(Sausage)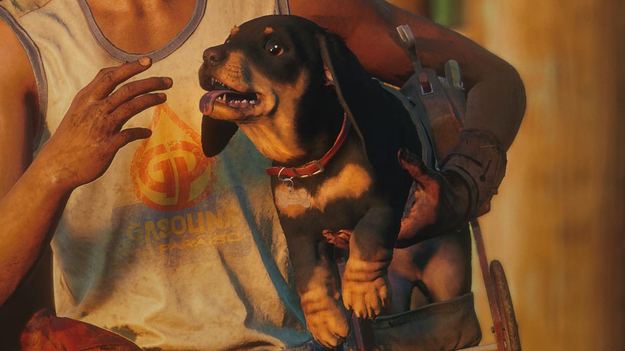 A little cute dog that moves with a special device with wheels. This amigo was created for the stealthy passage of Far Cry 6 (stealth).
Seeking Attention: Chorizo ​​uses his charm to attract the attention of enemies so that the hero can attack them from behind.
Bloodhound: companion marks nearby crafting materials. The skill will be unlocked after Chorizo ​​distracts ten enemies.
Yes, you can: Chorizo ​​can be stroked and get an increase in health regeneration for this. The companion skill will be unlocked after amigo marks 36 containers with materials.
Keen senses: Chorizo ​​will sometimes dig for resources directly from the ground. The skill will appear in the dog after the player has restored health 50 times by stroking the pet.
Chicharron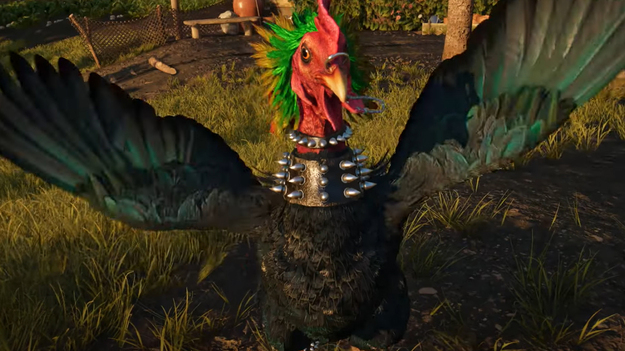 This is a battle rooster, which can be obtained for completing the quest "Partner" on the farm of Alvarez. Chicharron will become an assistant in open battles.
Angry bird: Chicharron is so eager for battle that he flies into the enemy with lightning speed from a long distance.
Unfortunately, the rest of this companion's skills have not yet been revealed. Only their names are known: steroid rage, an even more angry bird and chicken legs.
Boom Boom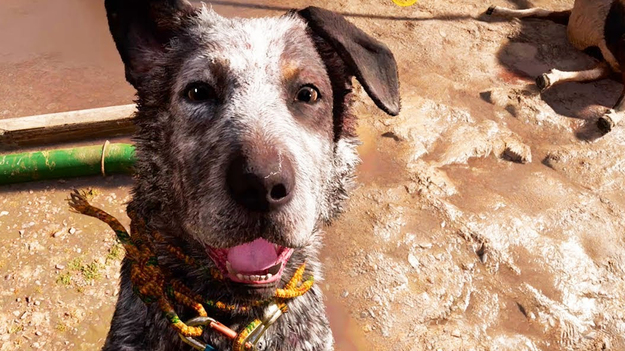 There is no information about this amigo yet. Judging by the silhouette, it will be another dog, but of a larger breed, in contrast to the Chorizo. It is also suitable for stealthy passage. Unlocks after the Boom or Lost quest at the Villa Giudia Hotel.
Oluzo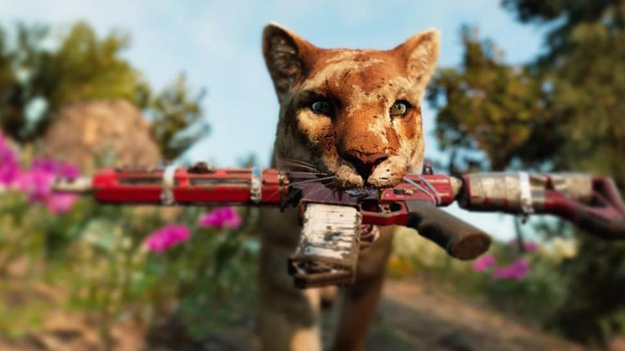 There is almost no information about this animal either. The partner will be a panther or another wild cat. It is also suitable for stealth. It will be possible to unlock it after completing the "Blessing of the Triad" quest in the Oluva cave.
There are also rumors circulating online that there will be two more battle pets that can only be obtained as part of the Far Cry 6 Season Pass and Ultimate Edition.
Shooter Far Cry 6 will be released on October 7, 2023 on PC, Xbox One, PS4, Xbox Series X | S and PS5.