Developers from the studio FromSoftware presented the official gameplay of their new action game Elden ring, which is created by the authors of the popular series of Dark Souls games.
The action RPG Elden Ring from Bandai Namco Entertainment revealed the gameplay in a new 15-minute gameplay trailer. According to Gamebomb.ru, on the official YouTube channel of the game, the authors of Dark Souls have presented the long-awaited gameplay of the action RPG in the genre of dark fantasy Elden Ring. In the new video, gamers were shown a mesmerizing, fantasy, and completely seamless open world of a new generation, which gamers will have to explore. The trailer showed a fight with a huge black dragon and lit up the complete Elden Ring world map with detailed relief. As you can see in the new trailer, Elden Ring will have stealthy gameplay similar to the action game Sekiro: Shadows Die Twice, as it allows you to hide among the foliage. Back in Elden Ring from the authors of Dark Souls, it became possible to summon other players to fight bosses, as well as summon mounts with the ability to climb rocks.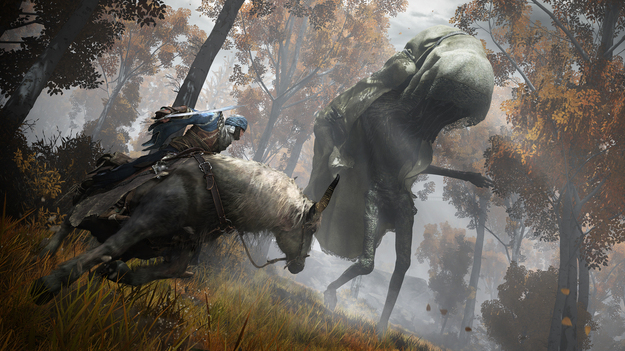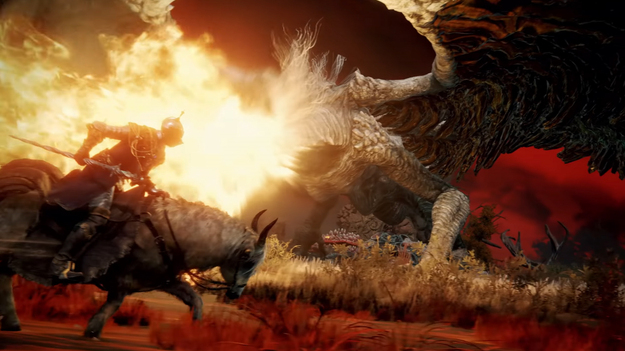 The dark fantasy action RPG Elden Ring will be FromSoftware's third release since Dark Souls 3 in 2016. Currently, the well-known Japanese studio is taking a hiatus from the Dark Souls series, but echoes of the popular gaming franchise are still woven into the game mechanics of later projects such as Sekiro: Shadows Die Twice. And it's clear that the upcoming Elden Ring game will follow in some way in the footsteps of Dark Souls. FromSoftware also confirmed that Elden Ring's Closed Network Testing will run from Friday, November 12 to Sunday, November 14, for PS4, PS5, Xbox One and Xbox Series X | S consoles. This test will allow players to try out a small portion of Elden Ring, in which they will be asked to use all the online capabilities of Elden Ring. Since such tests are routine, Dark Souls Remastered, Dark Souls 2, Dark Souls 3, and Bloodborne also underwent network tests to test the durability of the games' servers.
According to Gamebomb.ru, after a slight postponement, the release of the new action RPG in the genre of dark fantasy Elden Ring is scheduled for February 25, 2023 on PC, as well as on PS4, PS5, Xbox One and Xbox Series S | X consoles.