It became known that developers from Quantic dreamwho created the cyberpunk action game Detroit Become Human, are making a new game in the Star Wars universe.
Reputable insider Tom Henderson shared an image on his Twitter account that hints that the Star Wars game is being developed by Quantic Dream. As Gamebomb.ru spied, Tom Henderson's image shows two lightsabers crossed over a screenshot from the game. Detroit: Become Human ("Detroit: Become Human"). Also, there is no caption or other informational context under the snapshot. The only interpretation is that a potential collaboration between Quantic Dream and Star Wars is in the works. Renowned insider Tom Henderson has confirmed leaks and rumors on games like Call of Duty: Vanguard, Battlefield 2042 and GTA 6, but Quantic Dream studio fans and Star Wars fans shouldn't get too excited until something is revealed. more formal.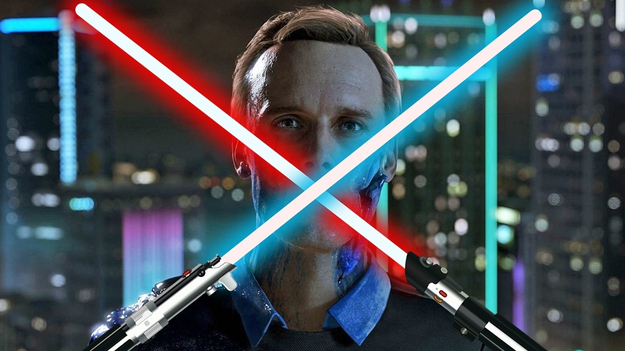 Quantic Dream's latest cinematic adventure game, Detroit: Become Human, is about oppression against man-made synthetic androids. While Detroit: Become Human was well received by the gaming community and critics, the game focused on storytelling over gameplay. Quantic Dream's Star Wars game, in the same vein as Detroit: Become Human with a tough, cinematic storytelling and less action-packed gameplay, will be significantly different from previous Star Wars games.
According to Gamebomb.ru, the potential for a Star Wars revival is very exciting for fans. As promising developers like Ubisoft will try their hand at games set in the popular sci-fi universe. Currently in the Star Wars universe are games such as Star Wars: The Force Unleashed 3 and a remake of Star Wars: Knights of the Old Republic, which was recently announced.