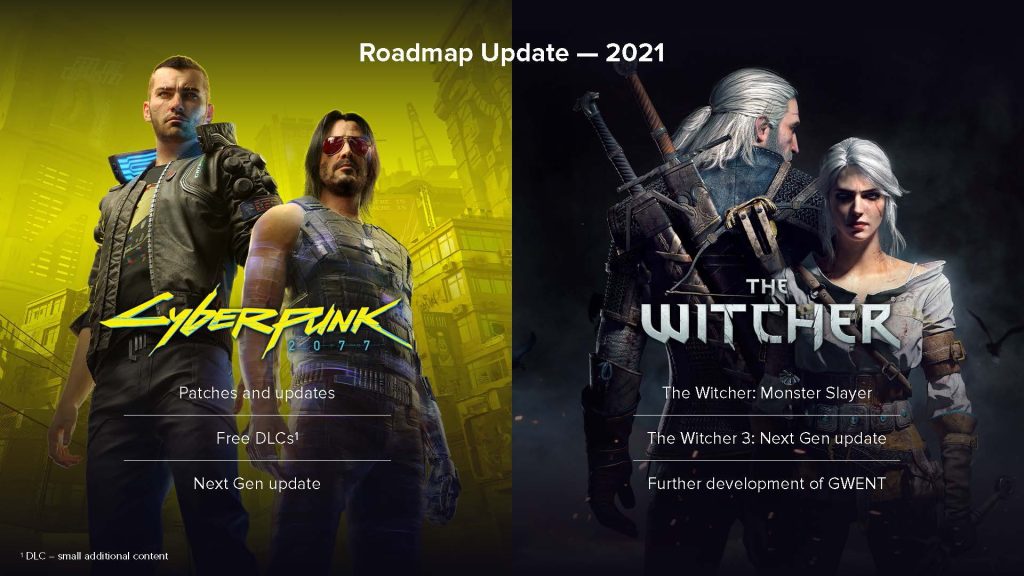 With the release of the company's latest quarterly financial report, CD Projekt has assured investors and the gaming community that the next-gen updates for Cyberpunk 2077 and The Witcher III: Wild Hunt are on track. They are set to be released in the first quarter of 2023 for Cyberpunk 2077 and the second quarter of The Witcher III, respectively. Initially, the CD Projekt RED studio had promised these upgrades for last year, but postponed their launches until next year.
The successful launch of Cyberpunk 2077 is notorious, with only the PC version of this first-person RPG being released in a somewhat acceptable state at the end of last year. Since then, CD Projekt RED has released numerous updates and hotfixes for the game, in an attempt to correct as many of its problems as possible.
And the results are starting to show: Cyberpunk 2077 was one of the best-selling games on Steam during the fall discounts, helped by the attractive price, 50% lower than the original one. Moreover, according to user reviews published on Steam, many of the new owners of the game described it as a positive experience.
#SteamTopSellers for week ending 28 November 2023:

# 1 – Farming Simulator 22
# 2 – Battlefield ™ 2042
# 3 – Cyberpunk 2077
# 4 – Red Dead Redemption 2
# 5 – Valve Index VR Kithttps: //t.co/xKGeZySbAK

– SteamDB (@SteamDB) November 28, 2023
Next-gen versions promise better graphics and faster load times
The new editions for PlayStation 5 and Xbox Series X | S would take advantage of the hardware features of these consoles, and will offer a number of visual and technological improvements, including much faster loading times and graphics effects based on ray tracing.
In the case of The Witcher III: Wild Hunt, all of these improvements are to be applied to both the core game and the two Hearts of Stone and Blood and Wine expansion packs, as well as the rest of the additional content available for this title.
The next-gen edition of The Witcher III: Wild Hunt will be available as a standalone product for PlayStation 5, Xbox Series X | S and PC or as a free update for those who already own the original edition of the game for PlayStation 4, Xbox One, respectively PC.
Source: The Verge
You can also follow us on the official Facebook page!