| | |
| --- | --- |
| | Witcher 4 |
Polish company CD Projekt RED revealed the bad news to her fans and all gamers. The release date of the new version of the famous game "The Witcher 3: Wild Hunt"(The Witcher 3: Wild Hunt) for PCs and next-generation consoles have been moved.
CDPR developers have not yet announced "Witcher 4", But promised their fans new and improved versions of the popular games" The Witcher 3 "and Cyberpunk 2077, reports Gamebomb.ru. Many fans thought both re-releases would be coming soon, as they received age ratings, but this turned out to be not the case. A new announcement has appeared on the official CDPR Twitter page. The publication claims that they are forced to transfer the improved versions of Cyberpunk 2077 and The Witcher 3: Wild Hunt to 2023. At the same time, the heads of the teams involved in the development of games asked about the change in release dates. The company apologized to the fans and asked them to be patient, as the creators of action games want to do everything right.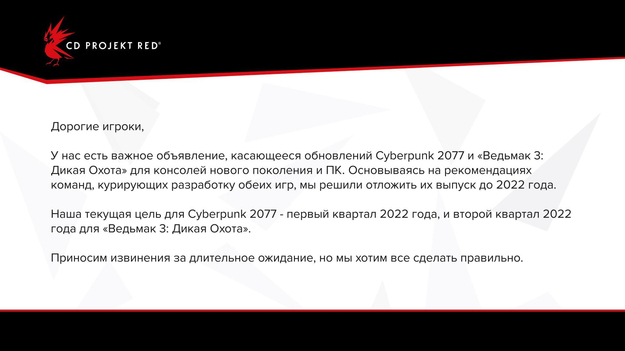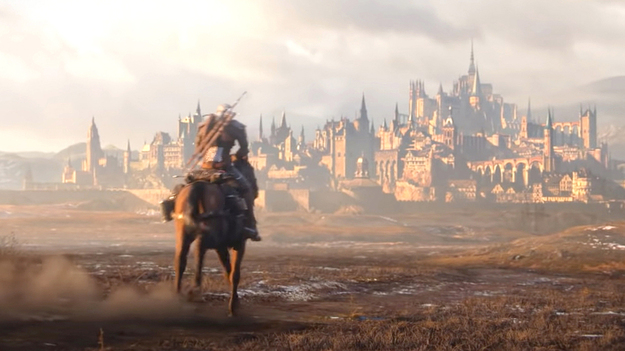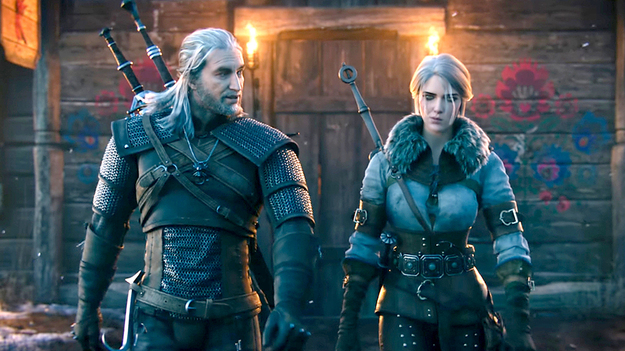 The developers decided not to specify the exact release dates for The Witcher 3 and Cyberpunk 2077, Gamebomb.ru reports. So far, only approximate release periods have been named. An improved version of The Witcher 3: Wild Hunt for PC and next-generation consoles will be released in the second quarter of 2023. Cyberpunk 2077 is expected to be released earlier. The fantastic shooter should receive an update in the first quarter of the same year. At the same time, the developers are still not ready to show screenshots or at least share any details about the improved editions.
Gamers reacted ambiguously to this announcement. Some said they were ready to wait, that the developers did everything right this time. Others were unhappy. They criticized the Polish company for yet another problem with meeting deadlines. Some gamers also felt that it would be better if CDPR left both games and started developing The Witcher 4.
The action "The Witcher 3: Wild Hunt" in the new edition will receive improved graphics, as well as new content related to the series "The Witcher" from Netflix. The next part of "The Witcher 4" has not yet been announced, but the developers promised to further develop the series. When players wait for the release of Geralt's new adventures is still unknown.