| | |
| --- | --- |
| | Far cry 6 |
It became known that the newest first-person shooter Far cry 6 for PC are given completely free of charge and forever, but with one condition.
A well-known manufacturer of PC components has launched a unique promotion, according to Gamebomb.ru. Gamers are offered completely free to get the newest story-driven open-world shooter Far Cry 6, as well as the popular first-person horror movie Resident Evil 8 Village. Both games can be collected under one condition. To do this, you need to take part in the "Get into the game fully armed" campaign, that is, purchase a bundle of a new processor and a new video card from AMD. At the same time, you can buy both a gaming laptop and components for desktop PCs. Included with them will be games Far Cry 6 and Resident Evil 8 Village. In addition, gamers will also receive in-game items in the shooter: a baseball cap with the AMD Radeon logo for the protagonist and a camp mug with the AMD Ryzen logo.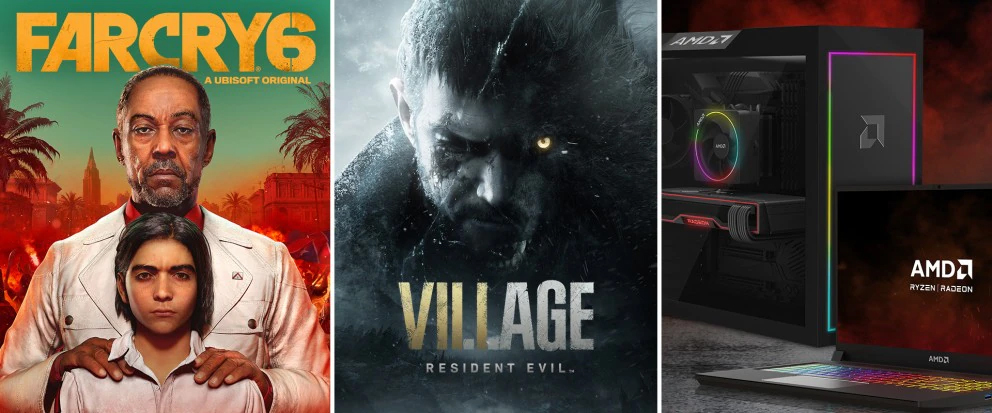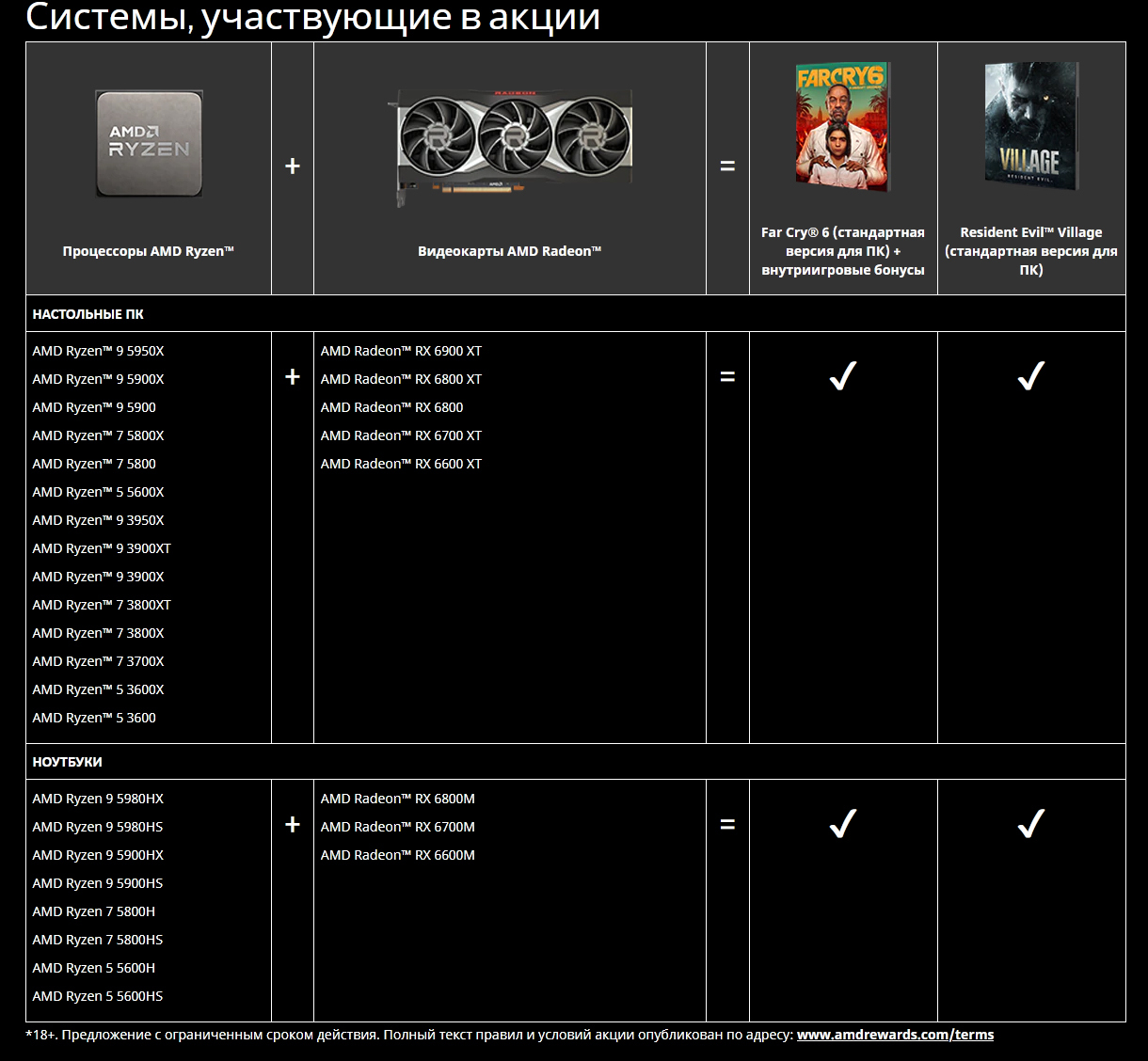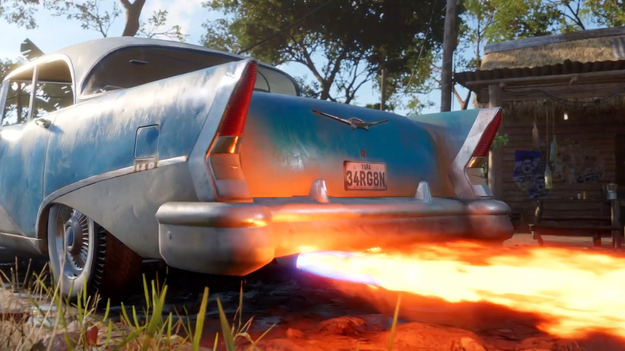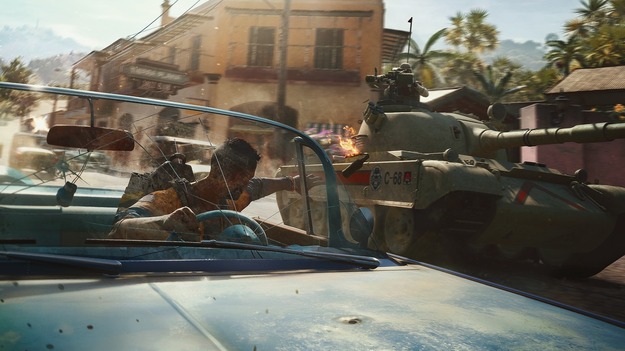 AMD has revealed exactly which video cards and processors are participating in this promotion on its official website, Gamebomb.ru reports. The list includes 14 models of the new Ryzen 5, 7 and 9 CPU lines. Along with them, you need to purchase one of the new gaming graphics cards: the Radeon RX 6600 XT, 6700 XT, 6800, 6800 XT, and 6900 XT. You can also buy a gaming laptop based on similar processors and video cards. The list is much shorter here. In particular, only 3 models of video cards participate in the promotion: Radeon RX 6600M, 6700M and 6800M. For such assemblies, players will receive Far Cry 6 and Resident Evil 8 Village for free. Both games are bundled as digital standard editions for the PC. It is worth noting that specific retail stores are participating in the promotion.
Shooter Far Cry 6 will be released on October 7, 2023 on PC, Xbox One, PS4, PS5 and Xbox Series X | S.
Read more on our website about:
Ubisoft | Far cry 6