©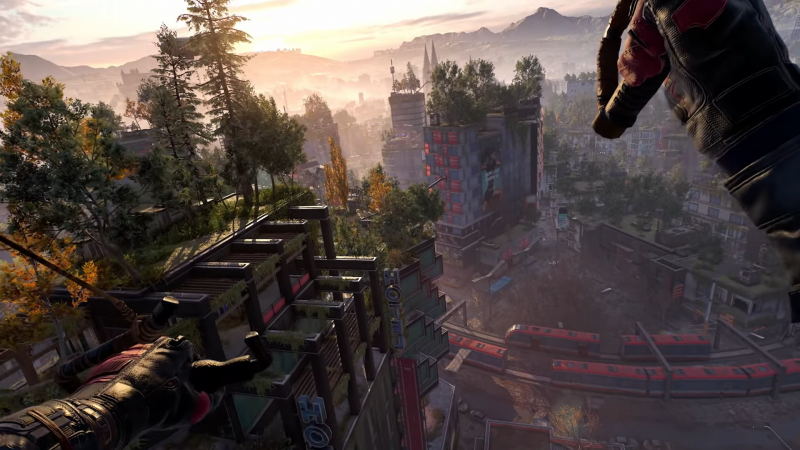 The developers from the Techland studio have already made the fifth edition of the show "Dying 2 Know". The new episode showed almost 20 minutes of live playthrough of the anticipated parkour action with zombies Dying Light 2: Stay Human.
The authors of the game showed one of the first story missions in Dying Light 2. In it, the protagonist tries to find out what happened to his missing sister. According to the developers, this quest clearly shows the diversity of the city. Aiden finds himself in a new area for himself and meets new characters, which are noticeably different from those with whom he is used to working.
In the new issue, the authors also touched on the topic of the first previews of Dying Light 2: Stay Human. According to the developers, many media representatives were delighted with the sequel, but they told the team about things that need to be improved. Basically, the comments concern small bugs that will be fixed by the release of the game. Along with this, it shows in detail the reputation system, which affects the attitude towards the hero and the passage.
We also prepared an early review for Dying Light 2: Stay Human, where we shared our first impressions of the game.
Towards the end of the show, Techland announced a sudden giveaway of their classic games. The developers have teamed up with GOG and Steam, where it will be possible to pick up the studio's iconic projects for free. Already today, the authors offer to pick up Crime Cities through the digital store GOG, and in a week the distribution of Call of Juarez: Gunslinger via Steam will take place.
Dying Light 2: Stay Human will be released on February 4, 2023 on PC, PS4, Xbox One, Switch, PS5, and Xbox SX.