New shooter Battlefield 2042, before the release of which there are several days left, and the game has already received ratings from Western journalists that shocked the players.
Companies DICE and EA preparing for the release of the multiplayer shooter Battlefield 2042, and journalists have already been given to play their novelty. They spent several hours in each of the available modes and delivered their verdict. Western publications have already begun to publish reviews and give ratings. Some of them decided not to give a final rating yet in order to spend more time in the game, but most have already decided. Almost all journalists praise Battlefield 2042 for the correct development of the franchise in gameplay mechanics, as well as for new modes and high-quality graphics.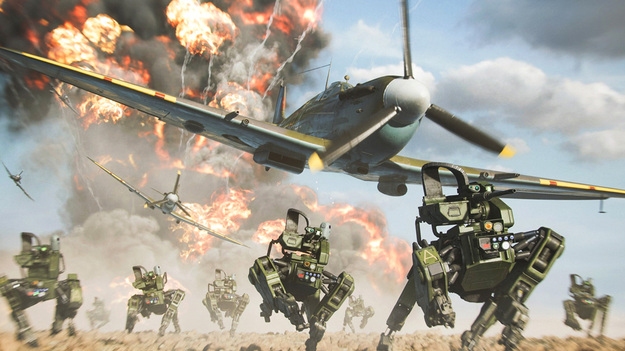 However, not all journalists liked the shooter Battlefield 2042. They considered the move to larger maps too hasty. The increased number of players does not help, since many locations remain completely empty, nothing happens on them, since the battle there is too dangerous due to the lack of rocks, hills and other natural shelters. In addition, almost all journalists agree that Battlefield 2042 has a huge number of bugs. Some even think that the game needs to be rescheduled. On the Opencritic portal, the shooter received an average rating of 80 out of 100 and 73% of recommendations. On Metacritic, the score is slightly higher at 81 out of 100.
Battlefield 2042 ratings:
EGM – 10 out of 10
The Games Machine – 9 out of 10
Jeuxvideo – 9 out of 10
Digital Trends – 9/10
Press Start – 8.5 out of 10
Attack of the Fanboy – 8/10
Eurogamer Italy – 8 out of 10
Checkpoint Gaming – 8 out of 10
Gameblog – 8 out of 10
WellPlayed – 8 out of 10
Hardcore Gamer – 7/10
Stevivor – 4.5 out of 10
The shooter Battlefield 2042 will be released on November 19, 2023 on PC, Xbox One, PS4, PS5 and Xbox Series X | S.