| | |
| --- | --- |
| | Battlefield 2042 |
Electonic Arts and DICE showed fans of first-person shooters new maps Battlefield 2042, among which is the largest card in the history of the series.
A new official gameplay trailer for Battlefield 2042 has been released. In it, players were shown fragments of the gameplay from three new maps that are waiting for gamers on the day of release. Renewal was demonstrated first. For this series of games, this map is a kind of standard in size, but in Battlefield 2042 it will be considered medium in scale. It is divided into two parts by a giant wall: on the one side there is a sandy desert, and on the other – an agricultural location. The trailer showed an interesting moment in which players are fighting on the roof of a glass building. The helicopter shoots the roof under them, and they, together with the shards of glass, fall inside, where they immediately arrange a firefight with the enemies.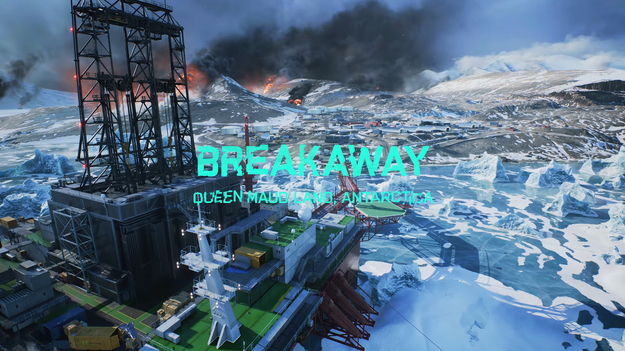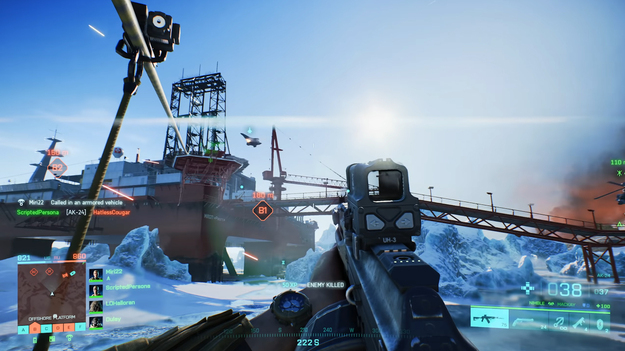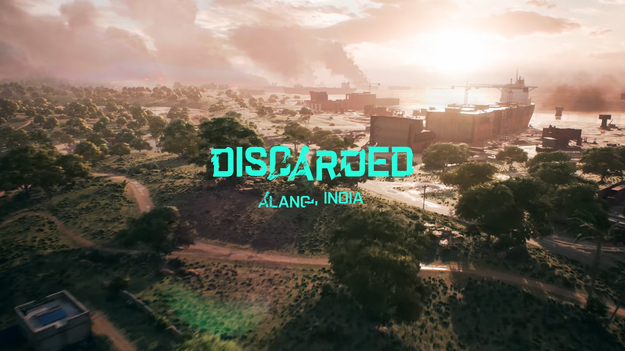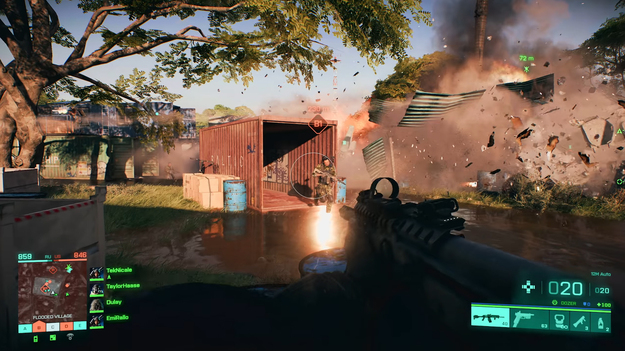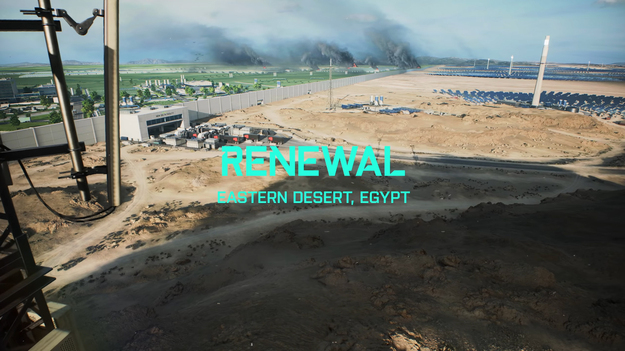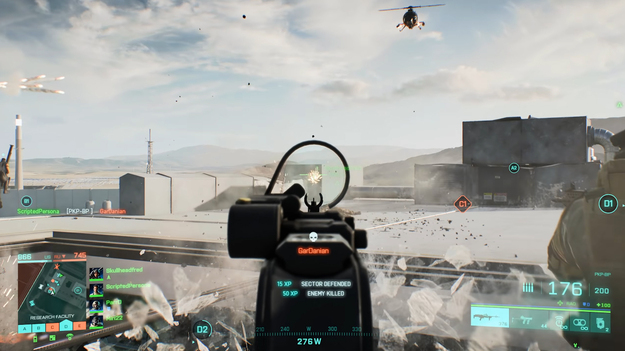 The second in the Battlefield 2042 trailer showed the Breakaway map. This is the largest map in the history of the franchise. In the video, the player is fighting on an icy mountain, after which he jumps from it and flies a huge distance on a wingsuit. After that, he storms an oil production platform, which is defended by another team. The last card in the Battlefield 2042 trailer was Discarded. Players fight in the graveyard of giant ships, which have been dismantled for metal and other resources for a long time, so everything around is filled with cargo containers. This is one of the smallest maps with a lot of melee focus.
The Battlefield 2042 trailer with the Rift, Rebirth and Wreck maps was very popular with the players, as this is exactly the kind of gameplay video they wanted to see. The previous trailer consisted only of CGI graphics and did not show real battles, but funny game moments. This infuriated the players, the video received a huge number of dislikes and was removed as a result. The new trailer for Battlefield 2042 in an hour has collected more than 100 thousand views and 16 thousand likes, and the number of dislikes has not even reached a thousand.