Activision Blizzard has indefinitely postponed the release of two key projects – Diablo IV and Overwatch 2. Also, the company has not confirmed that it will release Diablo Immortal at the previously agreed date. The video game developer's stock reacted immediately, plummeting 16%.
Activision Blizzard Postpones Key Projects Diablo IV And Overwatch 2 – Stocks Down 16%
Kirill Bilyk


American video game developer Activision Blizzard, which owns the flagships of the industry – World of Warcraft, Overwatch, Diablo and other games – has published its financial results for the third quarter of 2023. It largely exceeded analysts' expectations: revenue was $ 2.07 billion, profit was $ 639 million.

However, investors reacted extremely negatively to the company's forecasts for the next quarter and the year as a whole. In Q4, Activision Blizzard expects revenue of $ 2.02 billion, which is well below analysts' expectations. As a result, the company's shares plummeted on the postmarket – the fall was about 16% from almost $ 80 per share to $ 65.5.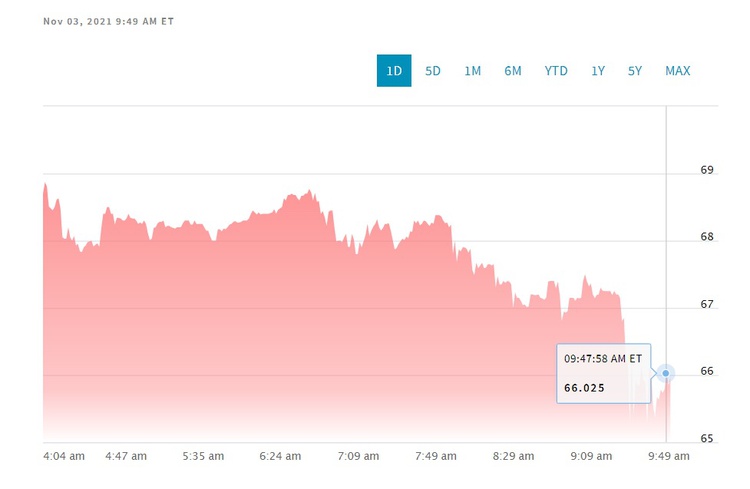 But more investors reacted to other news – the company postponed the release of two key projects Diavlo IV and Overwatch 2 and did not name a release date. They were previously planned to be released in late 2023 – early 2023. There were also no specifics on the release date of Diablo Immortal, which was planned to be released in Q1 2023.
Activision Blizzard also announced that Jen Onil will step down as co-head. Thus, Mike Ibarra remains the sole head of the game studio. They took over in August following the departure of former company president Allen Brack in a harassment scandal.
Subscribe to our TG channel to keep abreast of all the news and events!
Cover photo: Luca Lorenzelli / Shutterstock