©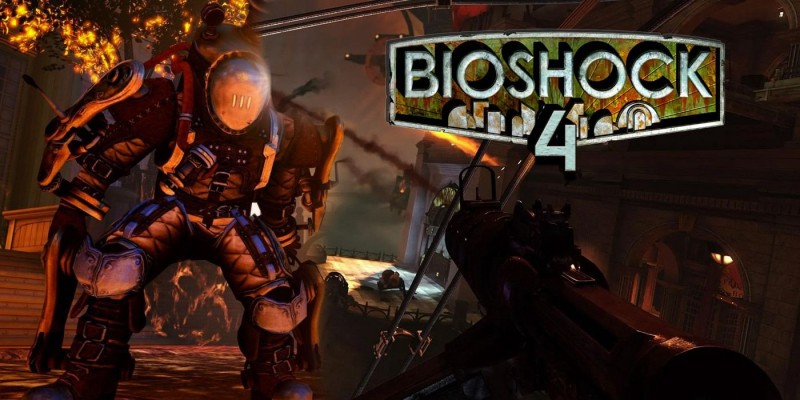 Details about the fourth part being developed BioShock shared by journalist Colin Moriarty during a Sacred Symbols video on Friday (currently only available to paid Patreon subscribers).
According to Moriarty, BioShock 4 will take place in the 1960s in a fictional Antarctic city. This is in line with what their own sources told VGC and Eurogamer.
In the story, the game will be related to previous BioShock games, the journalist said, and the developers of Cloud Chamber are aiming to release in 2023 year.
"The action takes place in a 1960s Antarctic city called Borey," said Moriarty. "The game is codenamed Parkside. I was told that the development team has incredible ability to get it right. It seems and sounds plausible. Inside, the game is very secret and appears to be completely closed. Apparently, there is a tendency that they are well aware that this game will be compared to what the creator of BioShock Ken Levin is doing. And by the way, Take-Two will also publish Levin's next game. "
Moriarty also confirmed that the title of the game is BioShock Isolation, as leaked, and that the announcement could happen next week during The Game Awards 2023, but it could possibly be delayed until E3 2023.
Publisher 2K announced in December 2019 that work has begun on a new installment in the BioShock franchise and that it will be in development "over the next few years".
Jonathan Pelling, who was the designer of the original BioShock as well as the creative director of the 2K Australia team in charge of BioShock Infinite, is the design director for the new BioShock. The game's creative director is Hoagy de la Plante, who helped create the original BioShock in many areas, including level design, environment design, and programming. Scott Sinclair, art director for the original BioShock and BioShock Infinite, is also working on BioShock 4.