An action video appeared on the Internet Assassin's Creed: Unity which completely changed the graphics, making the game indistinguishable from reality and showed it in 8K resolution with Reshade ray tracing on PC.
Popular game Assassin's Creed: Unity ("Assassin's Creed: Unity") Released in 2014 was the game that pushed the Xbox One and Playstation 4 consoles to their limits. According to Gamebomb.ru, the YouTube channel Beyond The Hype showed a video with Ray Tracing Realistic Reshade Mod at 8K resolution on PC. In the video Assassin's Creed: Unity with graphics indistinguishable from reality, which was released 7 years ago, looks great and is not inferior in graphics to the games of the next generation. The new video showed a solution to the problem with LOD (Level of Detail) the level of detail in the game, which depends on the distance from the object using realistic ray tracing. Earlier in Assassin's Creed: Unity, all LOD models of the game's characters changed crookedly, and the textures often looked hazy and fuzzy. The fans of the game even made a special mod that tried to solve this problem, but with the mod the game did not look much better. The new Assassin's Creed: Unity cinematic shows indistinguishable graphics with fixed LOD issues in the game.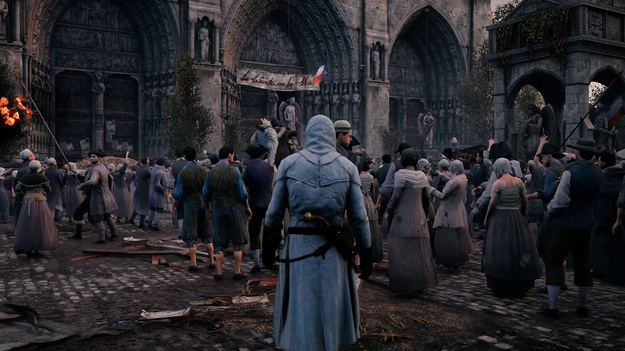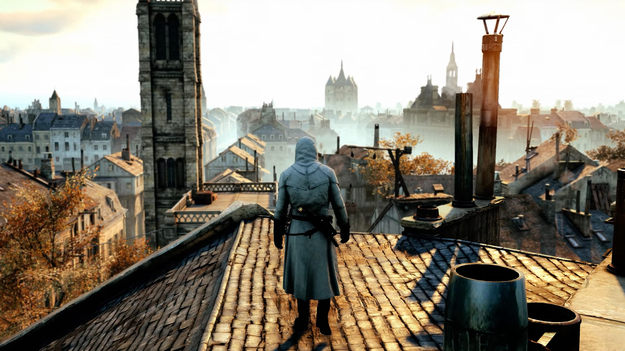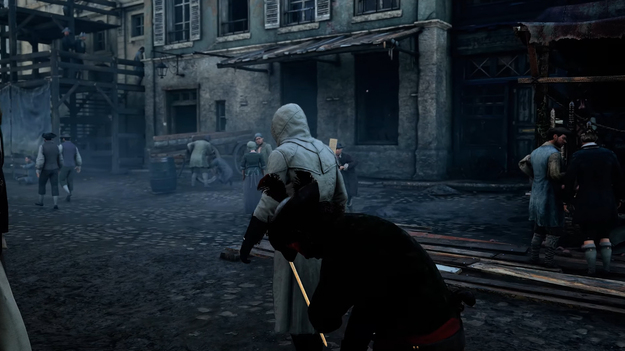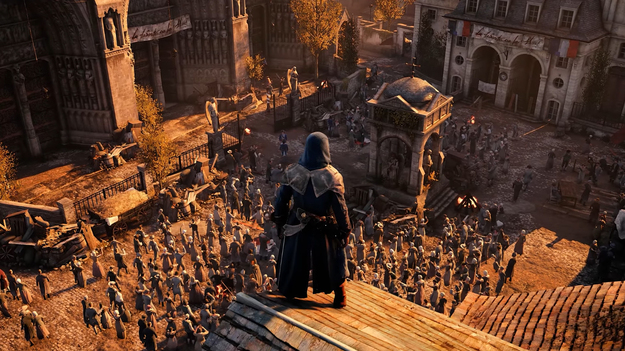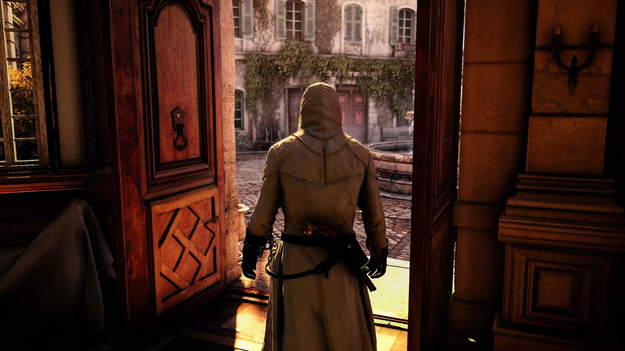 Assassin's Creed Unity added the Global Illumination system, which was used in games to simulate light reflections more realistic. All subsequent games in the series, after Assassin's Creed Unity, began to use a fully dynamic lighting system, which was required to create games with modern graphics. This helped create games with improved lighting and dynamic weather effects, but the visuals in the new games in the franchise have suffered a lot when compared to Assassin's Creed Unity.
As it became known Gamebomb.ru, the third-person action game Assassin's Creed Unity from the studio Ubisoft Montreal, became the seventh installment in the popular Assassin's Creed series. In the action game Assassin's Creed Unity, players have a huge open world to explore. The game has received new elements of parkour, an improved stealth system and an excellent combat component. Also in Assassin's Creed Unity, for the first time in the game series, multiplayer was added, for the passage of a story company for four people.