In the trailer GTA 5: Enhanced Edition Reveals Hint For Upcoming Open World Shooter Gta 6 from company Rockstar games…
In anticipation of the upcoming Grand Theft Auto 6 release, some fans have begun to take apart the GTA 5: Enhanced Edition trailer that was shown at the recent PlayStation Showcase in search of clues for the next game. According to Gamebomb.ru, fans have noticed the car's license plate seen in the new GTA 5 trailer and some interpret it as a possible clue about the time period in which GTA 6 will take place. The license plate in question is written 61SAL890 and fans believe that this could mean "6 – late 90s". That is, the action of the game GTA 6 can take place in the late 1990s. Rockstar Games is known for hiding information about its future projects in already released games and trailers, so fans are sure that the license plate is a clue to the future GTA 6.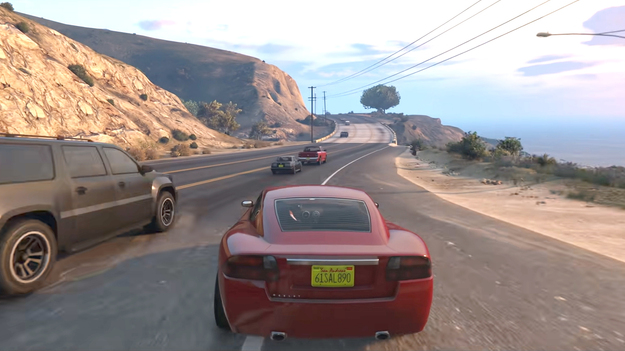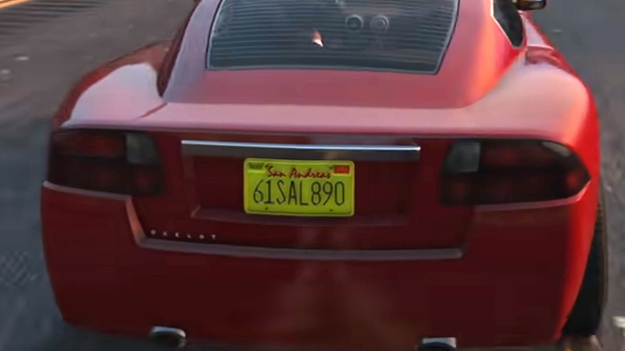 According to the latest data, the release date of Grand Theft Auto 6 is scheduled for 2025, which means that the game will not be officially presented soon. With this in mind, details about the GTA 6 setting and the time period in which the game can take place will become known in a few years. There are a lot of rumors and alleged leaks about the future GTA 6 open-world action game, but it will take years to develop the game and a lot may change from the moment the project is presented to the public.
As it became known to Gamebomb.ru, the latest trailer for the next-gen version of GTA 5: Enhanced Edition showed that the new version of the game looks very similar to the old one and will not be released until March 2023. This caused widespread backlash from fans of the game series and the trailer for GTA 5: Enhanced Edition scored over 100,000 dislikes in a few days.