Next week in Action / RPG Genshin Impact, the second banners of Patch 2.3 will be available, adding new characters Arataki Itto and Goro, as well as the redhorn stonecutter two-handed sword. This five-star weapon is Itto's signature weapon and increases defense with damage. You will find a complete description of this sword here.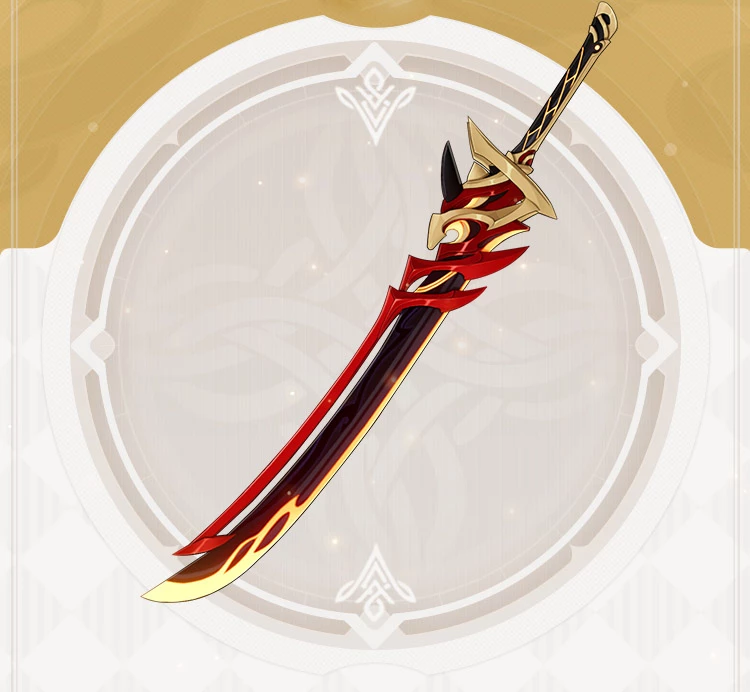 Redhorn Stonecutter (Two-handed)
Basic attack 542
Crete. damage 88.2%
Defense increases by 28%, damage of normal and charged attacks is increased by 40% defense.
Ascension Materials: Narukami Wisdom, Hidden Claw, Old Guard.

The characteristics are indicated for weapons of level 90 and 1 rank of awakening. Players will only be able to obtain the Redhorn Stonecutter through prayer. Since the sword is an exclusive five-star weapon, it will not fall into the standard prayer.
According to unofficial information, the Weapon Prayer will also include the Heavenly Wing (Rifle) and the four-star Spear of Favonia (Polearm), Sword Bell (Two-Handed), Flash in the Dark (One-Handed), Nirvana Waltz of the Night (Rifle) and Ceremonial Memoirs (Catalyst).