©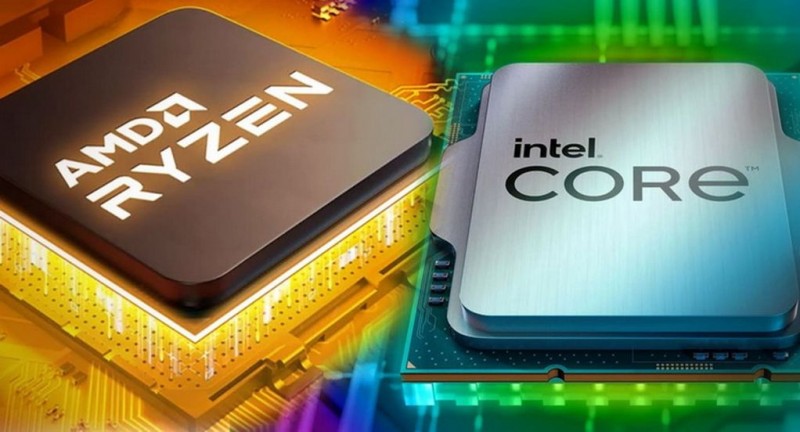 Brace yourself, there will be a lot of new hardware to talk about next month for PC enthusiasts. On January 4, Intel and AMD will host their own virtual press conferences, which are expected to cover multiple products, including high-performance and mobile processors, as well as the latest graphics.

AMD at CES 2023
As a consumer trade show, CES is often associated with the mobile PC market, so we can see the latest processor and GPU innovations for laptops and other ultra-thin gadgets. AMD is expected to showcase its Ryzen 6000H series of high-performance mobile devices based on the 6nm Zen3 + microarchitecture at CES, with an RDNA2 graphics IP for the first time.
The company has also promised to showcase AMD's upcoming graphics solutions, however this vague announcement does not provide any indication as to whether we are looking forward to GPUs for mobile or desktop. The company is expected to release its Radeon RX 6500 XT desktop GPU in mid-January. Rumors also suggest that we may see an update to the Radeon 6000 series.
Intel at CES 2023
Intel may actually have a lot more development than it can share at CES. The company has already confirmed its products in the first quarter of 2023, such as the 12th Gen "Alder Lake-P" high-performance mobile processor series, Intel's first high-performance hybrid architecture for gaming laptops. In addition, we also expect to know more about the mid-range and entry-level desktop processor series, as well as other 600 series motherboards.
More importantly, Intel is expected to unveil its Arc Alchemist GPUs. The new series of discrete GPUs are expected to hit the laptop segment first, however we highly expect Intel to announce a launch date for the Arc desktop series.

Insider Dayman55 also revealed that Intel will also hold a preliminary press briefing on CES 2023 on December 15th.
NVIDIA at CES 2023
Somewhere in between, we also expect NVIDIA to announce an updated GeForce RTX 30 series of mobile devices, led by the RTX 3080 Ti laptop GPU powered by the GA103S processor. However, there weren't many leaks on the SUPER option, so we can't be sure if there will be either.
Some high-end desktop graphics cards (RTX 3090Ti 24GB, 3080 12GB, 3070 Ti 16GB) are also slated to launch in January, which means NVIDIA may also have the opportunity to talk about their upcoming desktop products.