Posted:
yesterday, 17:35:10
Bandai Namco Studios and Bandai Namco Entertainment released a large review trailer for Tales of Arise. The video told in detail about the main aspects of the game – from the plot to the battles.
The new JRPG will tell the story of the adventures of Alfen and Shion, who seek to free Dana's people from Rena's oppression. They will gather a team of loyal companions and visit many locations on the way to their goal. Each of the characters has unique abilities that are demonstrated in the trailer. Side activities in the project are also implemented: they include cooking in the camp, fishing, talking with companions, and so on.
Tales of arise will be released September 10, 2023 on PC, PS4, PS5, Xbox One, Xbox Series X and Series S.
You may also be interested in
PlayStation Plus Games September 2023
Sony has announced the line-up for its September PlayStation Plus free-to-play selection. It turned out that the recent leaks were true. The company will distribute exactly those projects that the insiders told about …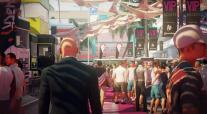 Alan Wake remaster announced
The rumors were true: Finnish studio Remedy Entertainment is indeed working on a remaster of Alan Wake. She officially announced the project in the form of a letter from screenwriter and creative director Sam Lake …