| | |
| --- | --- |
| | Company of Heroes 3 |
All gamers have a unique opportunity to download a free game Company of Heroes 3 for Steam on PC, developed by SEGA…
The developers from Relic Entertainment, who recently released one of the best real-time strategy games Age of Empires 4, have provided all gamers with free access to their future project Company of Heroes 3. In the Valve Steam store, everyone can download Company of Heroes absolutely free 3. You can play the new RTS about the Second World War for free thanks to the open multiplayer pre-alpha testing. Company of Heroes 3 on PC will be available to everyone absolutely free for a week. Players will be able to test their strengths and tactical skills against computer-controlled enemies alone or with friends. Free access to Company of Heroes 3 will also include a competitive pvp mode and two playable factions: the United States and Germany.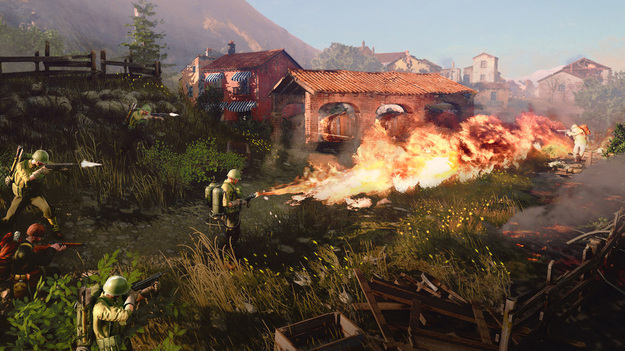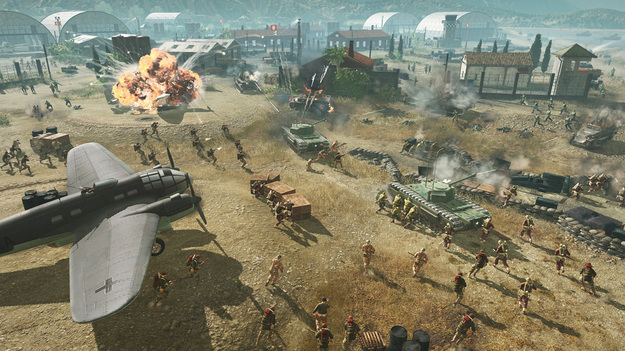 Company of Heroes 3 is set during World War II in occupied Italy. A free week of open pre-alpha testing of Company of Heroes 3 for Steam on PC includes four Italian maps and two factions – the American troops and the Wehrmacht. The Americans have the USF airborne and armored battle groups, allowing them to land paratroopers and large cannons on the battlefield. On the German side, the German Luftwaffe air force will be available. Also a powerful tank battle group "Breakthrough", which are difficult to knock out of position when they have dug in, thanks to their advanced anti-aircraft installations.
The demo version of Company of Heroes 3 on PC is available for pre-download on Steam from November 29, and on November 30, the game will be unlocked for play until December 7, 2023. However, first, users will need to register on the official website of the Company of Heroes, after which during the week gamers will be able to play multiplayer matches. Company of Heroes 3 is slated to launch next year exclusively on PC on Steam.