Tecno announced at an event that it is working with Samsung to create an RGBW photo sensor for future phones.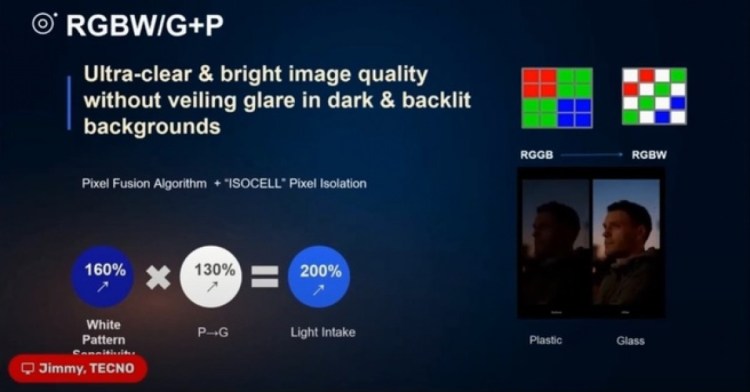 This is a 64MP sensor that adds a white sub-pixel, which should improve performance in low light. This sensor will debut in 2023 on a Tecno phone.
RGBW sensors are nothing new, and companies like Huawei and Sony are already using such solutions on their phones. Samsung will now have its own sensor and we may see the first test in the spring of next year on the S22 model.