You've already noticed that in the month of gifts we are given gifts, right? ⁇
After smartwatches and protective films comes the turn of a smartphone. And not just any smartphone, but one in tune with today's fashion: focused on the selfie camera. That's because I live V21 5G. Unlike other phones, the main attraction is the selfie camera. It has a 44MP sensor, F2.0, 1 / 2.65 ", 0.7μm, AF, OIS and technology AI Selfie Camera. It benefits from OIS + EIS, dual LED Flash, HDR and films [email protected] (no OIS) and [email protected]/ 60fps. Basically, the phone is designed especially for content creators and young people. Although, let's be honest, we, the more mature generation, the working class, often use the camera for meetings or video calls!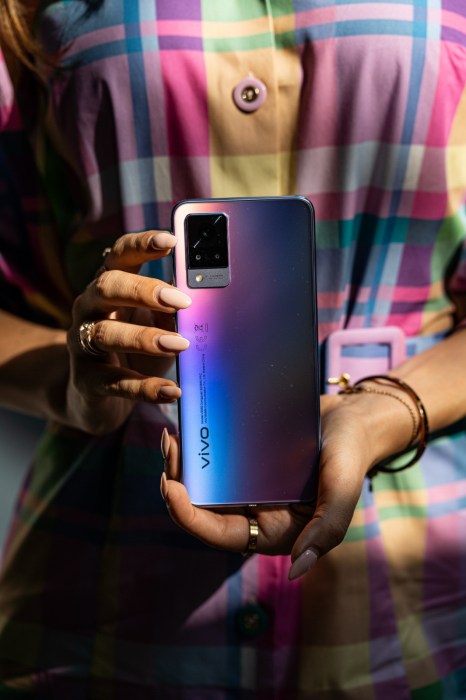 To win the prize, all you have to do is leave us a comment on this article in which you tell us the story of the most interesting or funny selfie personal. So no stories of friends and social media stars!
Although I will not participate, I will start: the funniest moment related to selfie was this spring, when I took the dog for a walk on the Timiș River, because we are still there. Well, the little black dot above my daughter's hat is another dog taken out by a lady running with her. What is not seen is the rest of the pack of 6 quadrupeds that followed her. In the minutes that followed the picture, as mine is none of his business, nor were those few, they took to the map… I hurried to put children on a bench, I shouted at the lady to temper her animals and I tried to get my Arkan out of there. In the end, I succeeded, but I want to mention that it was not mine that lost the fight. 🙂 Well, I just want to add that one of the seven managed to "staple" my leg, not bad, but enough to visit a doctor later. A! Did I mention I did all this with the phone in my hand? And the phone was a test one. ⁇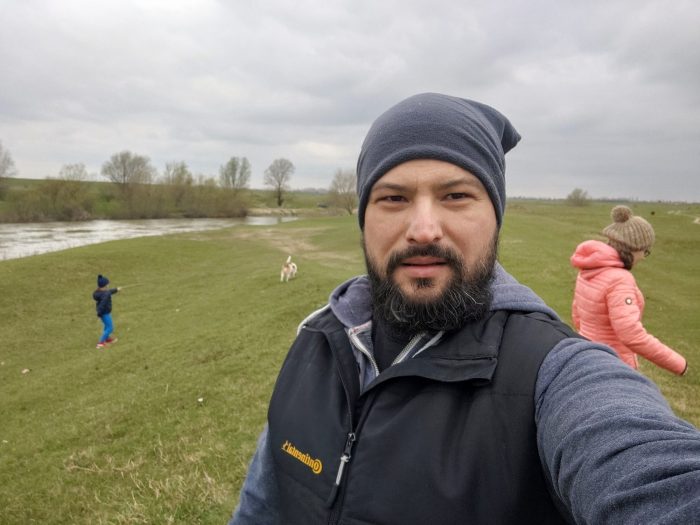 Before I start commenting, here are the rules:
In order to participate, you must have at least 10 other comments from the same user on ArenaIT.
we, the editors, will choose the winner, depending on how funny or interesting the comment is.
the winners will bear the costs of transport, by courier, from Timișoara to their home.
for judging, we will consider only the comments from this article written until 17.12.2021, not the ones on the facebook page.
Good luck!