| | |
| --- | --- |
| | Hole in the ocean |
In the Pacific Ocean, a mysterious black hole was found and shown in a photograph, into which all the water of the world's oceans flows.
There is a heated discussion on the web of a photo taken in the Google Maps service. The picture shows a fragment of the Pacific Ocean with a mysterious triangular black hole in the very center of the picture. The photo was posted on the Reddit forum by a user with the nickname kokoblocks. He was shocked by his discovery. The author of the publication could not understand what exactly he was able to find, so he turned to other forum users. "What the hell is this? It doesn't look like an island at all, "he captioned the photo taken.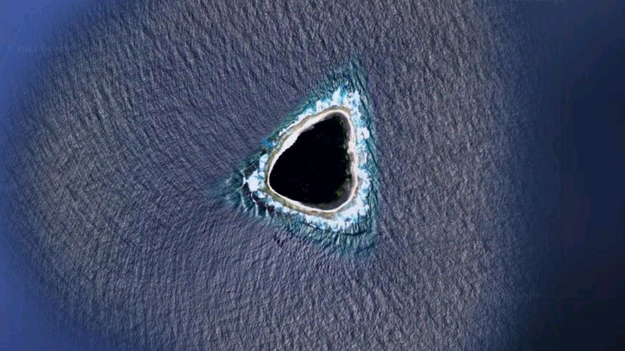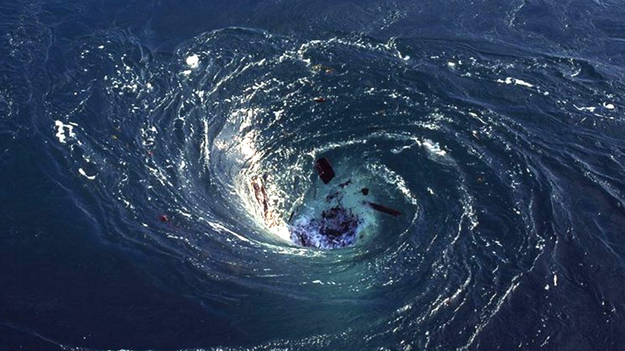 On the Reddit forum, an active discussion of the found black hole began. Users immediately began to share their theories. Many of them thought it was a strange hole in the earth's crust. Some considered it a black hole, where the water of the world's oceans flows. Others called it the entrance to the Hollow Earth, referring to the famous theory of voids inside our planet. Among the theories, there was also a version of the Bermuda Triangle. Users suggested that this is what this mysterious place looks like, where ships and planes disappear. In the discussion, they also recalled the TV series "Lost", in which the island could not be found by simple means of observation.
Among the simpler versions, the idea of ​​censorship emerged. One of the users suggested that there is someone's military base on the island, which was hidden from satellites. This idea was immediately criticized by other participants in the discussion due to the too uneven shape of the black hole.