| | |
| --- | --- |
| | Jason Momoa Raven |
Actor Jason Momoa, best known for the movie Aquaman and Game of Thrones, was featured in the video as the Crow from the remake of the movie Crow of the same name.
A new video has appeared on the network, in which the actor Jason Momoa appeared as the main character of the planned restart of "The Crow". Test shots from the film were shared by director Ryan Unicomb, who posted several videos on his Twitter page. "So here are some real-life stills from the movie The Raven. I hope they still have a chance to return to it, one day, "the director signed the first video. In the video itself, which lasts only two seconds, you can see the actor Jason Momoa in the makeup of the Crow – the main character from the restart of "The Crow".
Jason Momoa's THE CROW #TheCrow pic.twitter.com/xGcQTdhHKG

– Ryan (@itsRyanUnicomb) November 26, 2023
#TheCrow #JasonMomoa https://t.co/3QOXCRZnaU pic.twitter.com/saY1WXaf4U

– Ryan (@itsRyanUnicomb) November 26, 2023
Ryan Unicombe then posted another video with the rest of the test frames for The Raven, in which Jason Moma was again captured as the Raven. Netizens, in turn, were impressed by the footage presented. "It's incredible," "Damn it, he looks so good in this makeup, the film could really turn out," users wrote. It's worth noting that actor Jason Momoa himself left the Crow relaunch in 2018. At the same time, the project was left by the director Corin Hardy, who was supposed to be engaged in the production of the film. Then it was noted that the actor and director left the project due to creative and financial disagreements with the Davis Films studio.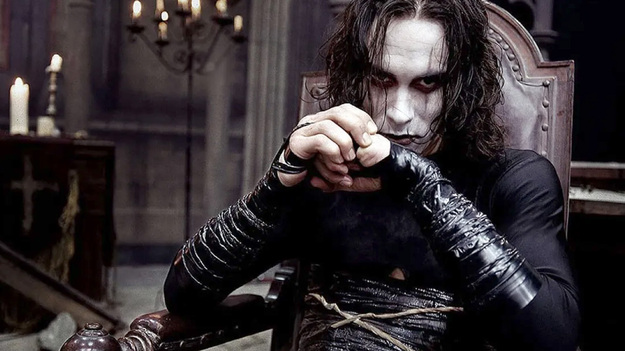 It is also worth noting that in 1994 the first "The Raven" was released, in which the main role was played by Brandon Lee, son of Bruce Lee. The film became Brandon's last acting job due to an incident on the set. The actor was shot during the filming of one of the episodes, as no one from the film crew examined the revolver and saw a stuck plug in it. Ultimately, Brandon Lee died at the age of 28.