The winter holidays have begun in MMORPG EVE Online, which means that players will have special activities and a large number of rewards. Until January 4th, the CCP Games team will host a number of special events. Ice Storms, Entry Rewards, Winter Abyss Arena, and more will return to New Eden.
Volatile Ice Storms
These chilling storms spawn in High, Low, and Zero Security sectors. The seasonal Wightstorm combat sites found in these locations are sure to provide pilots with a cool welcome, while the Wightstorm hack sites will keep space explorers interested.
Dive into these storms in a mining or cargo ship and you can take part in special mining operations. By mining ice and delivering it to friendly NPCs inside the storm, players will earn valuable sets of rewards.
Whatever storm you find yourself in, your ship will have a unique bonus that allows you to overheat modules for longer.
Seasonal Rewards and Daily Challenges
By participating in the activities of the event, you earn points, which unlock a number of rewards, including new skins and boosters.
Ice Fun returns in 2023 as well. Every day during the holiday season, you will be asked to throw snowballs at your fellow pilots. Do this and you will be rewarded with bonus skill points.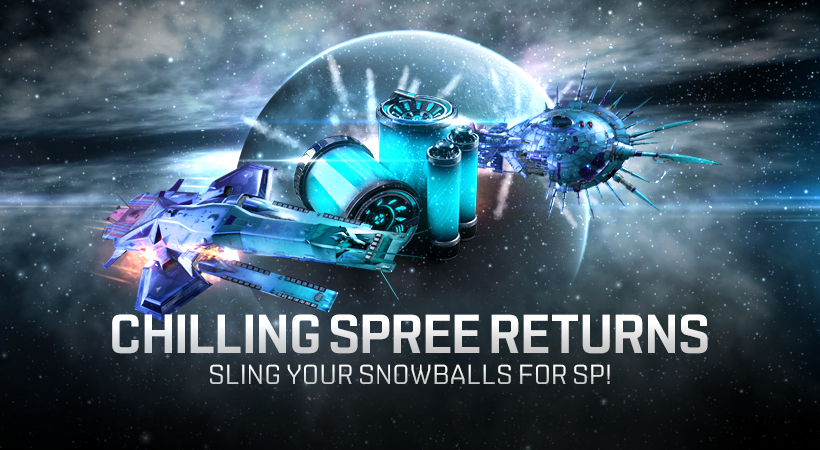 13 Days of the Nexus
During the holiday season, players will be able to receive various gifts such as skill points, boosters, "Aurora Universalis" skins and fireworks. Special "Stormchaser" filaments will also be available, providing instant access to a random ice storm system.
Just log into EVE Online every day to pick up a new gift. There are thirteen items in total.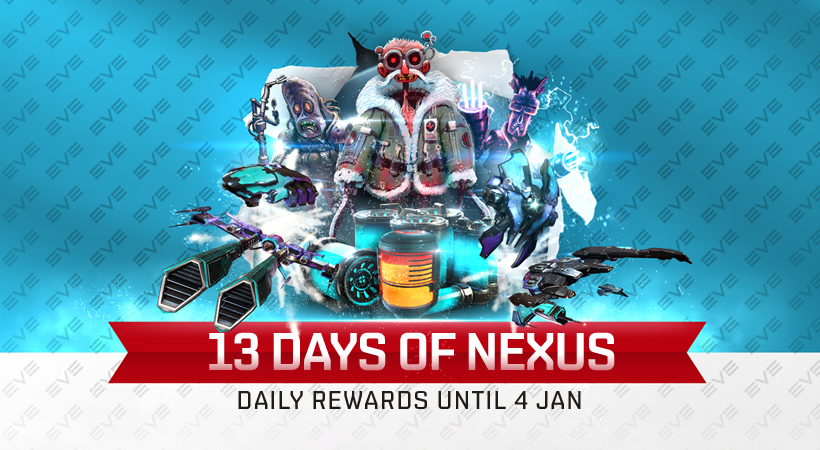 Winter Arena of the Abyss
Throughout December and early January, capsuleers will have the opportunity to fight against each other in special arenas of the Abyssal Proving Grounds in unique formats. In addition, there will be a special bonus that allows modules to overheat longer and get more speed boost from Afterburner modules.
Formats and terms:
2 vs 2 Assault Frigates: December 10-14
1 vs 1 Navy Frigates: December 18
Yoiul T1 Cruiser 4 players every man for himself: December 31 – January 4
The developers will also be holding a holiday sale of packs and skins in the New Eden Store.