| | |
| --- | --- |
| | Project eve |
New game trailer Project eve from the developers from the studio Shift Up showcases the main character Eve and a stylish fighting game reminiscent of the action game Bayonetta.
In the first trailer for the action Project Eve, presented at the PlayStation Showcase 2023, players can get to know the main character of the game Eve (Eve), the world and especially the combat system. According to Gamebomb.ru, the Korean studio Shift Up began work on Project Eve back in 2019 and judging by the first trailer for the project, the game takes place in a sci-fi, post-apocalyptic world where players control Eve, a young woman in the company of a robot. in the fight against the alien threat. At the very beginning of the trailer, Eve is shown fighting some bulky alien creature, after which she is thrown into open space. Action gameplay Project Eve showcases flamboyant and acrobatic techniques performed by Eve, who performs crazy combos. Combining wild enemy designs and deep combat systems, Project Eve's action game reminded fans of Bayonetta.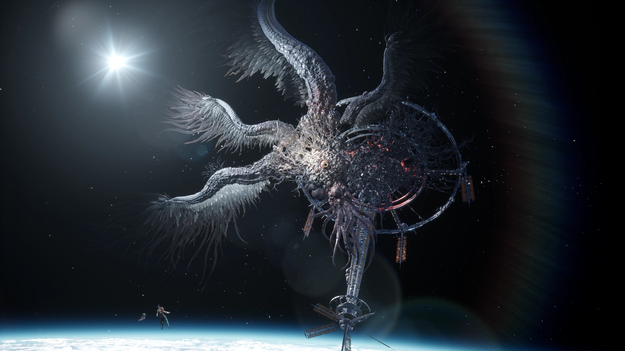 Beyond combat, the new Project Eve trailer showcases many subtle changes to Eve and the game's presentation. It looks like Eve will have multiple outfits in the game, with the trailer showing both a blue outfit and a green themed outfit. In addition, Eve's robot companion design, devastated world, and unsettling, puny enemies resemble the often depressing world design in NieR games. At the end of the trailer, it appears that Eve is fighting an enemy very similar to herself, almost as if they were each other's androids, as in NieR Automata.
As it became known to Gamebomb.ru, the action game Project Eve, although it was shown during the PlayStation Showcase 2023, and the footage was filmed on the PS5, does not mean that the game is exclusive to the PlayStation, since this was not said directly. In any case, this presentation shows that the work on the game is in full swing and for the fans it looks very promising.