©
The PlayStation 4 hit page unexpectedly appeared in the Valve digital store. Now Uncharted: Legacy of Thieves Collection can be found on Steam, which contains a detailed description of the project, but so far without a release date and system requirements for PC.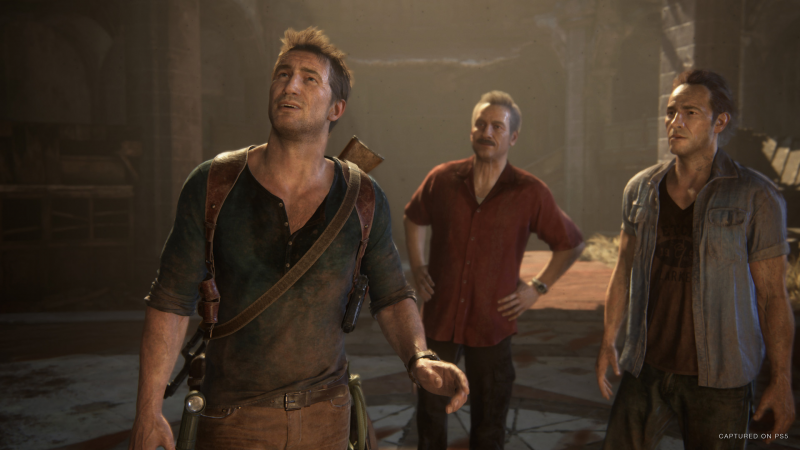 Uncharted: Legacy of Thieves Collection is a complete compilation that includes Uncharted 4: A Thief's End and a standalone addon Uncharted: The Lost Legacy. In the description of the game, they remind that at one time the exclusive Sony managed to win 150 "Game of the Year" awards.
In addition, new screenshots of the reissue have been published:
Features of Uncharted: Legacy of Thieves Collection on PC:
A world-wide adventure with the most spacious and detailed locations in the UNCHARTED franchise
The high-stakes personal story of Nathan Drake in the award-winning Naughty Dog storyline.
Smooth battles and grappling mechanics make scenes more dynamic and stunning.
An adventure through previously unexplored locations on the southwest coast of the Indian Peninsula invites you to enjoy an exotic interweaving of urban environments, jungle and millennial ruins.
Get ready for thrilling plot twists and engaging stories inspired by Naughty Dog and the UNCHARTED series.
Signature UNCHARTED gameplay with new systems and improvements – cinematic battles, exploration and scenic travel, challenging puzzles and much more.
According to the recent leak, the release of the edition may take place on May 4, 2023. Uncharted: Legacy of Thieves Collection is likely to be released first on the PlayStation 5 and then on PC.